The Legendary Taw Waes Suwan Amulets of Wat Jula Mani
The Taw Waes Suwan amulets, and the Wicha Taw Waes Suwan,  of  Wat Jula Mani, span over many decades, and various abbots, surviving in its powerfu magical tradition through passing down of the magical lineage inheritance to subsequent abbots. From Luang Phu Chaem to Luang Por Nueang, and on to Pra Ajarn It. The Taw Waes Suwan amulets of Wat Jula Mani are hence an ongoing legend, that has sustained National popularity right up to the present day, and shows no sign of diminishing at any time soon.
In fact, as the pantheon is so well documented each year, making it easy for students to authenticate and study about the details of each edition, this has made the edition of course popular with seruous aficionados and students and devotees, for this is a sign that the amulets will have a long future, and can only become more valuable as time passes. Amulets which have a very clear and accepted documentation that is extensive and complete, always makes those amulets nore valuable, for the documentary evidence that supports them, prevents any kind of forgery.
Luang Por It (more commonly known as Pra Ajarn It), of Wat Jula Mani, are perhaps the most popular Taw Waes Suwan amulets of recent time, revered nationally around Thailand.
Above; Taw Waes Suwan Jiw Nuea Loha Rom Dam 2564 BE LP It Wat Jula Mani
Thai Buddhist Devotees around the country hold the Taw Waes Suwan Coins and Loi Ongk Statuettes of Pra Ajarn It, as being extremely powerful, and that they hold the continuance lineage magic transmitted down from Kroo Ba Ajarn of the Wicha; Luang Por Nueang, passed on through Pra Ajarn It.
Below, Rian Taw Waes Suwan Long Ya Daeng 2545 BE Wat Jula Mani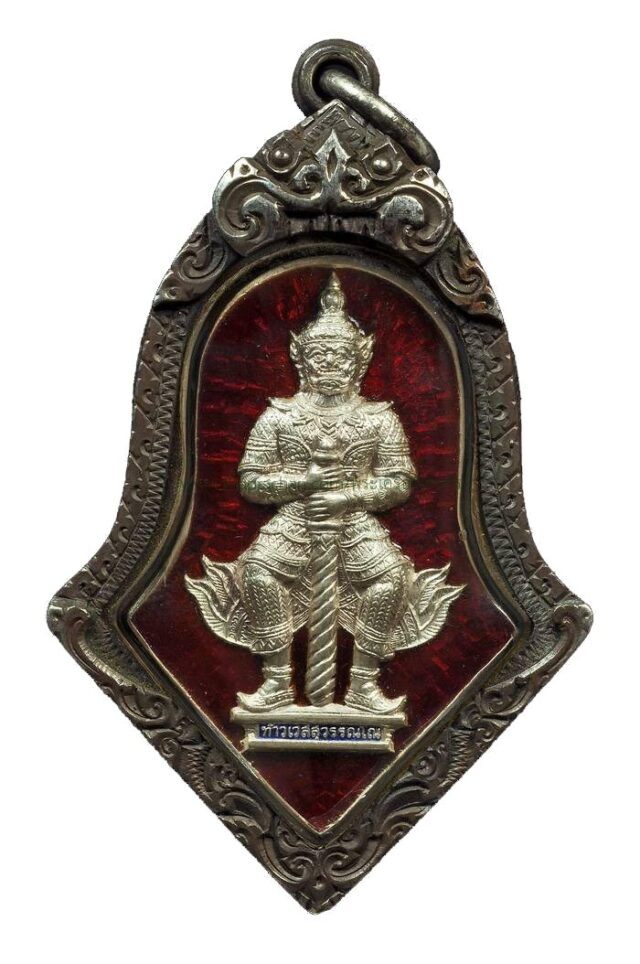 Pra Ajarn It, was the prime Looksit and student in magical Wicha to the great Luang Por Nueang, olden days Master and previous abbot of Wat Jula Mani. He received many Wicha from LP Nueang, including of course, the Wicha Taw Waes Suwan, and, Wicha Takrut Bailan, Wicha Takrut Loo Om Lokatat, and of course, the Wicha Yant Duang Pra Uposot.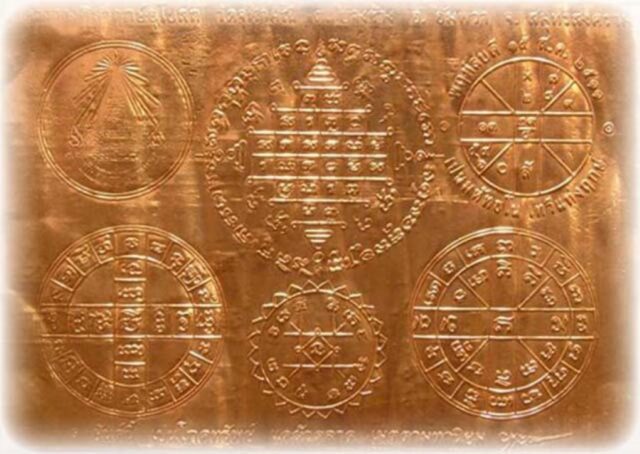 Luang Por Nueang himself was transmitting the Lineage Wicha he had received from Kroo Ba Ajarn Luang Por Kong of Wat Bang Gaporm, Luang Por Chaem of Wat Jula Mani, and Luang Phu Jai, of Wat Sadet, all of whome bestowed their Wicha into LP Nueang's Ccompendium. LP Nueang in turn passed these Wicha down to Pra Ajarn It, who is at time of writing (Feb 24th 2023) the current abbot and Lineage-Transmission Wicha Holder.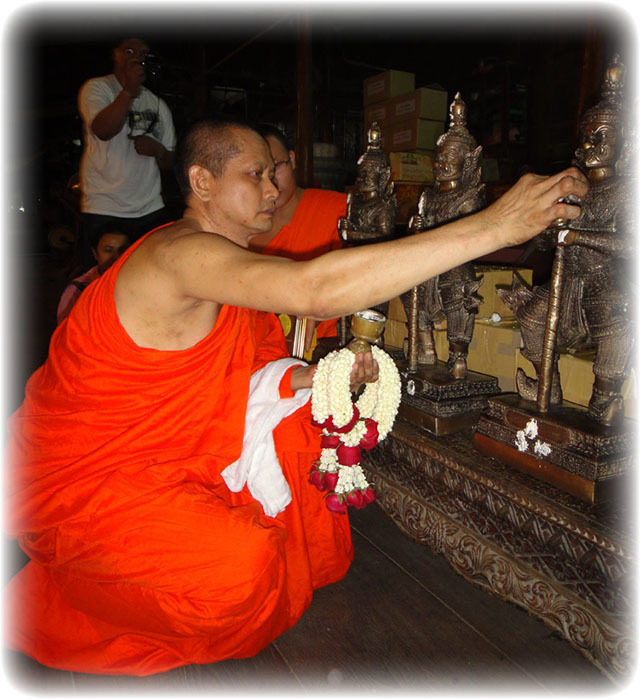 The Taw Waes Suwan Amulets of Pra Ajarn It are released almost without fail each year, due to the fact that every edition sells out and depletes within a few months of release. This is because the amulets are not only popular for their reputed magical power to attract wealth, and protect aganst black magic and demons, but also, because they are considered master-class collectables, which increment in value over time, at a very fast rate, and become rarities. Many collectors love to collect each year's editions, and so, at least half of all amulets are usually already pre-reserved before even the blessing ceremony.
Below; Taw Waes Suwan 2562 BE Edition Wat Jula Mani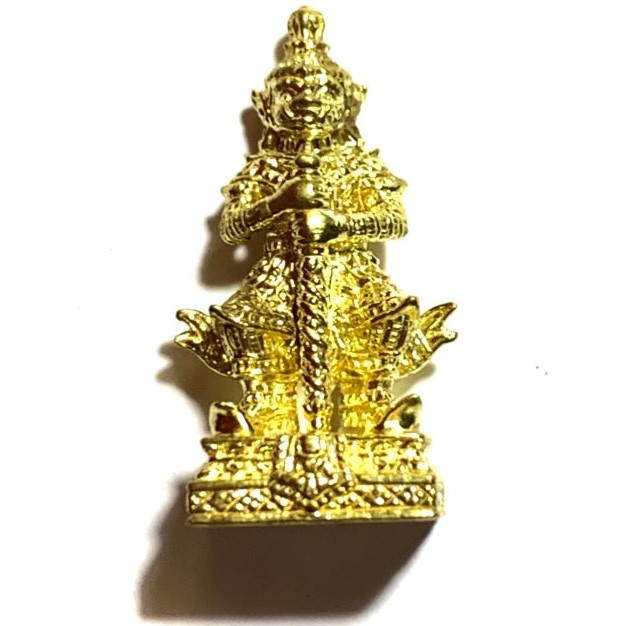 This is a little bit similar to what happened with the amulets of Luang Por Sakorn, which were always snapped up immediately upon release, by those in the know, and now they are hardly to be found anywhere on the marketplace. Pra Ajarn It's amulets are equally rappidly snapped up, and it is very hard to collect every edition, for they are both rare to find, and also, not cheap even on release day at the temple.
Below; Taw Waes Suwan 2558 BE Edition Wat Jula Mani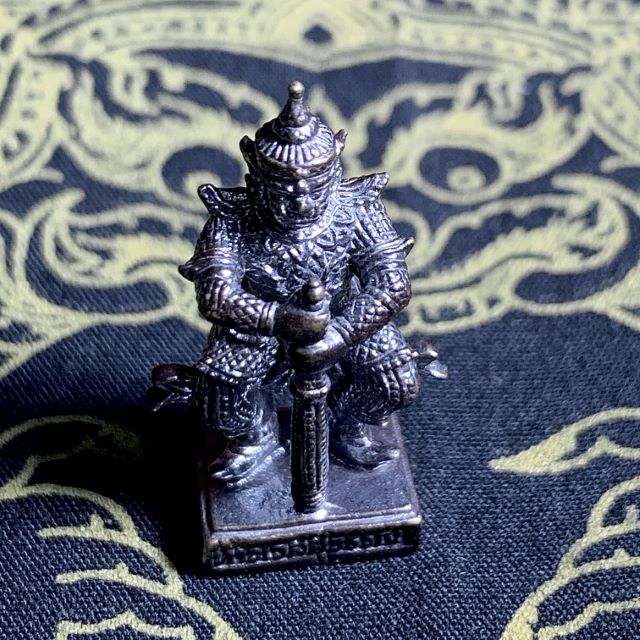 The rarity of  the Taw Waes Suwan amulets of LP It, is not only due to their magical powers, but also because many amulets fall into the possession of speculative investors, in the amulet trade. They buy amulets and wait some years, until the amulets become ultra rare, and acquire a higher value, and then they begin to release them. The Wicha of Wat Jula Mani continues to this day with Luang Por Nueang's Looksit, and current Abbot Pra Ajarn It, whose famous Taw Waes Suwan Asura Deva amulets are considered amongst the most powerful and collectible to be found in the present day.