Maeng Si Hu Ha Ta 4 ears 5 eyes Indra God Magic Candle for Ritual Bucha & Spellcasting 6 Inches Kroo Ba Na Chinawangso Final Edition
The Thaep Si Hoo Ha Ta Magic Ritual Candle, is for Invoking the Manifestation of the God Indra, in the form of the 4 eared 5 eyed Maeng Si Hu Ha Ta Charcoal Eating Gold Maker Demi-God. Made shortly before the passing of the great Luang Phu Kroo Ba Na, and is the last edition ever empowered by Luang Phu Na Chinawangso, of Samnak Songk Doi Ihuy, before his passing. Luang Phu Na Chinawangso, was a Looksit of Kroo Ba Srivichai, and is the inheritor of the Master Lineage Sorcery of Kroo Ba Apichai Khaw.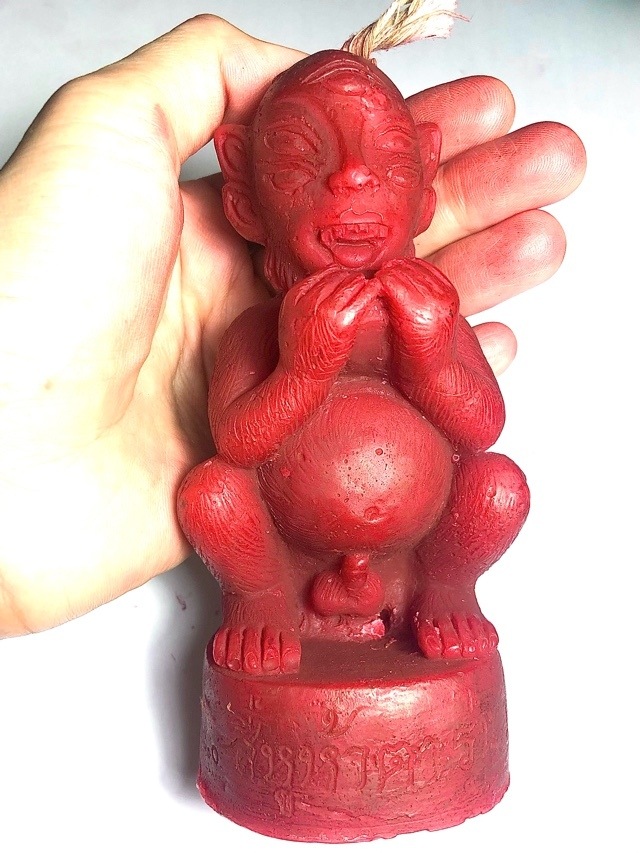 This final edition was released in 2561 BE, and Blessed by Luang Phu Na, under Auspicious Astrological Alignments for that year, after which Kroo Ba Na passed away, which is strange as his edition was deliberately named 'Na Sethee Run Raek Lae Run Sud Taay' (first and last edition), as if he knew that this would be his last.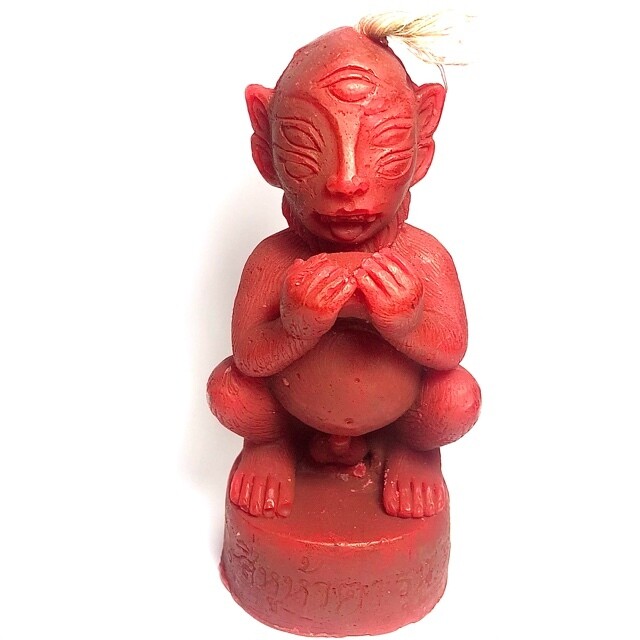 The Thaep Maeng Si Hu Ha Ta, is part of a legend attached to the building of the Temple of Wat Khao Kway Gaew in Chiang Rai – this creature exists in the temple there as a statue. This Mythical creature's dung (excrement) is pure gold. Si Hu Ha Ta is also the Deity supposed to be the reason that men love their mistress more than their first and main wife (in Thailand many men have a  second wife/mistress).
The four ears and the five eyes are part of the maintenance of the Buddhist principles of Dhamma practice; namely, Bhramavihara (the four ears representing; four practices of compassion – Metta (loving friendliness), Garuna (Compassion and generosity), Mutitaa (Mutual concern for the welfare of others) and Upekha (equanimity).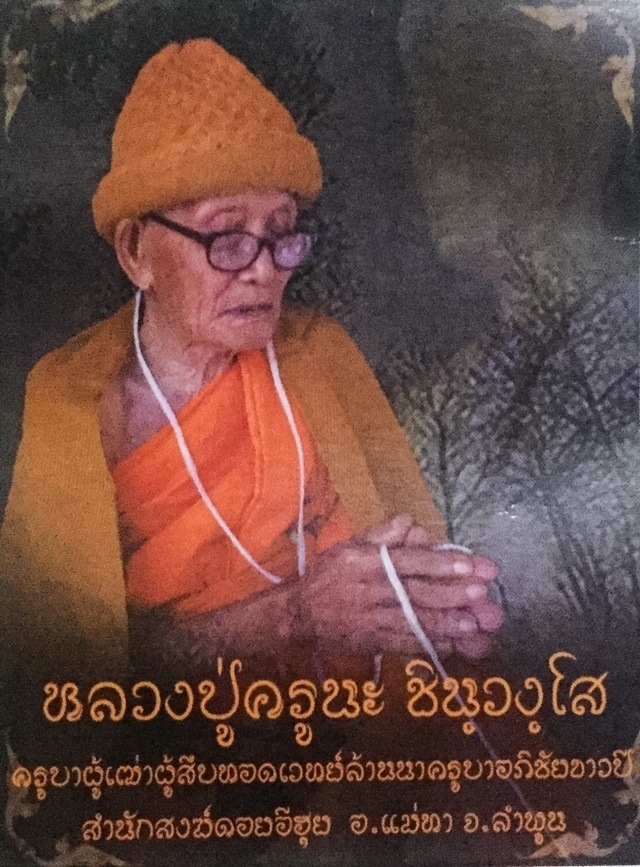 The five eyes on Meng Si Hu ha Ta mean the five precepts (not killing not stealing not indulging in perverse sexual or adulterous behavior, not lying and not taking alcohol or intoxicating substances such as drugs). Taep Si Hu Ha Ta is rather like a bear in appearance, and small in stature, it eats coals and excretes solid gold.
Kata Na Sethee for Wealthiness
Chant Kata Maha Namasakara 3 Times;
Namō Dtassa Pakawadtō Arahadtō Sammā Samputtassa
Namō Dtassa Pakawadtō Arahadtō Sammā Samputtassa
Namō Dtassa Pakawadtō Arahadtō Sammā Samputtassa
Then Chant (3 Times);
NA MAA MEE MAA NGERN KAM MAA TONG KAM MAA NA CHAA LI DTI NA MA PA TA NA MOE PUT TAA YA