Ultra rare coin from deceased master, Luang Phu Ka Long of Wat Khao Laem, dating back to 2547 BE. All editions after 2549 BE were also immensely collected, but those editions before this date are almost impossible to find.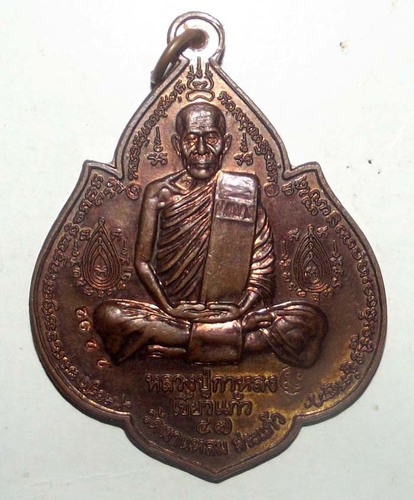 We are thus happy to have found this example to present for collectors and devotees of Luang Phu, the mysterious monk with the crystal tooth in the roof of his mouth, whose blessings would involve him always touching the crystal to induce power.
Luang Phu Ka Long is now a legend all over the world, and his amulets are the most collected of all masters of the last decade. A top class collector standard guru monk coin for the serious collector.
The rear face features Pra Narai (Vishnu) incarnate as the god Rama stood upon the Rachasri himapant lions.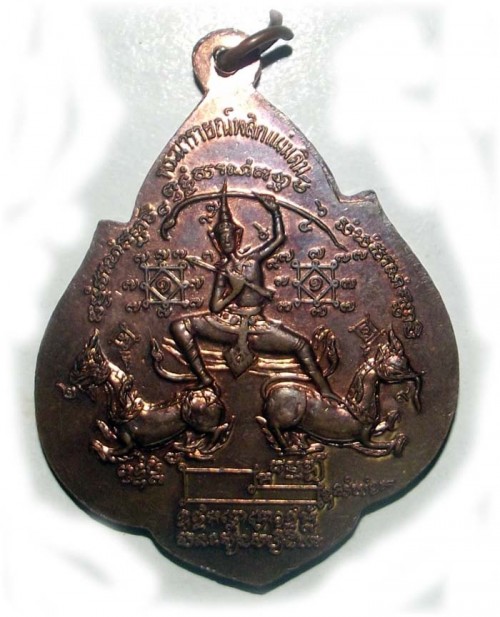 The front face features the image of Luang Phu Ka Long, and the year of issue, with sacred Khom Agkhara inscriptions embossed.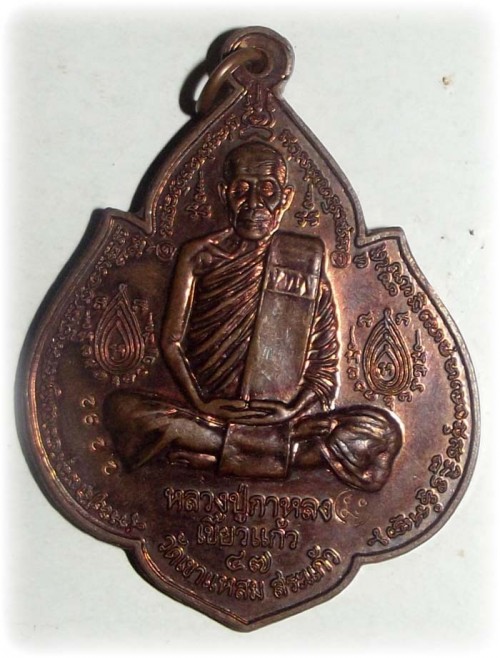 Made from nava loha (9 sacred metals), the amulet is an extreme rarity, and highly valued by devotee and collector alike.
Maker: Luang Phu Ka Long Khiaw Gaew
Magical Effects: Metta mahaniyom, maha lap, kong grapan, klaew klaad, serm duang
Material: Nine sacred metals as alchemical alloy
Recommended Uses: Improve karma, protection, evade dangers, increase prosperity and mercy
Number of Amulets Made: 999
Edition: Wai Kroo 2547 BE