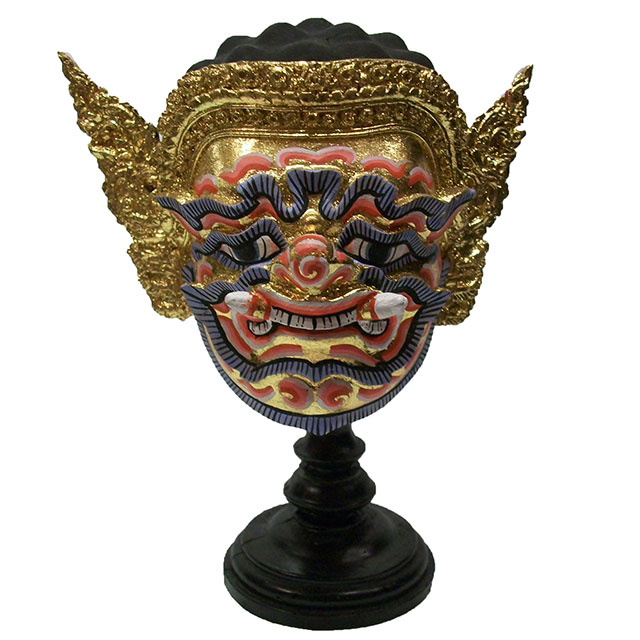 How to Bucha Pra Pirab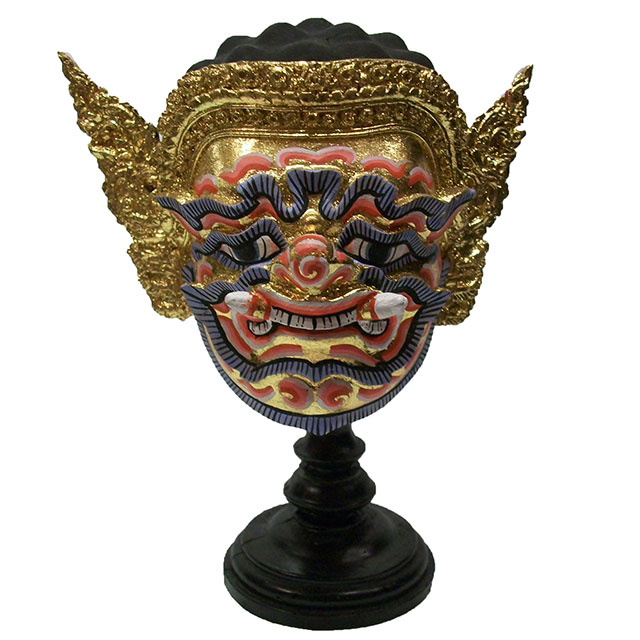 The most important aspect of taking a Bucha statue of Pra Pirab Deity into the home or temple, is that for taking it in the home, you must erect an altar and Bucha offerings to Pra Pirab on the first Thursday after taking it in;
Four eggs (uncooked), one cup of popcorn, one small cup of honey, flowers or 'puang malay' (garlands) – make sure that at least three different colors of flower are included in the offering. Place them all on the 'Pan Kroo' or other kind of offerings tray, and light five incense sticks, and two candles.
Chant the Pra Radtana Dtrai first (starting with Idtipiso till 'Sawagkhaadto')
Then chant the Kata to call Pra Pirab to accept the offerings;
Imang Sajja Waajang Atithaami
Tudtiyambpi Imang Sajja Waajang Atithaami
Dtadtiyambpi Imang Sajja Waajang Atithaami
Puttang Ongk Pra Piraatang Khor Aehi Jong Maa
Tammang Ongk Pra Piraatang Khor Aehi Jong Maa
Sangkang Ongk Pra Piraatang Khor Aehi Jong Maa
Putto Sittirit Tammo Sittirit Sangko Sittirit Sukha Sukha Chayya Chayya Laapa Laapa Sappatammaanang Prasitti Mae Prasitti Dtae
Putto Sawasdee Mee Chai Tammo Sawasdee Mee Chai Sangko Sawasdee Mee Chai
Badtidtang Surankandtang Atithaami
Tudtiyambpi Puttang Ongk Pra Piraatang Khor Aehi Jong Maa
Tudtiyambpi Tammang Ongk Pra Piraatang Khor Aehi Jong Maa
Tudtiyambpi Sangkang Ongk Pra Piraatang Khor Aehi Jong Maa
Putto Sittirit Tammo Sittirit Sangko Sittirit Sukha Sukha Chayya Chayya Laapa Laapa Sappatammaanang Prasitti Mae Prasitti Dtae
Putto Sawasdee Mee Chai Tammo Sawasdee Mee Chai Sangko Sawasdee Mee Chai
Badtidtang Surankandtang Atithaami
Dtadtiyambpi Puttang Ongk Pra Piraatang Khor Aehi Jong Maa
Dtadtiyambpi Tammang Ongk Pra Piraatang Khor Aehi Jong Maa
Dtadtiyambpi Sangkang Ongk Pra Piraatang Khor Aehi Jong Maa
Putto Sittirit Tammo Sittirit Sangko Sittirit Sukha Sukha Chayya Chayya Laapa Laapa Sappatammaanang Prasitti Mae Prasitti Dtae
Putto Sawasdee Mee Chai Tammo Sawasdee Mee Chai Sangko Sawasdee Mee Chai
Badtidtang Surankandtang Atithaami
Imasming Wantaami Aajaariyang Sappasayaang Winaassandti Sittigaara Abp-bpa-ra-bpa-chaa Imasming Sitti Pawadtu Sappataa Namassidtawaa Aajaariyang Isilokanaathang Putta Saraami Namassidtawaa Aaajariyang Isilokanaathang Bpadti Badti Buchaa Wantidtawaa Asurataepaanang Mahandtapalang Andtaraayang Winaasandti Sittigaariya Piraataasuriyang Wichaa Jarana Sambpanang Namaa Mihang
Akkee Paahoo Bupphang Ajang Wantaa Aajaariyang Sappasaayang Winaassandti
Sitti Bparabpachaa Imasming Pawandtu Mae
Tudtiyambpi Akkee Paahoo Bupphang Ajang Wantaa Aajaariyang Sappasaayang Winaassandti
Sitti Bparabpachaa Imasming Pawandtu Mae
Dtadtiyambpi Akkee Paahoo Bupphang Ajang Wantaa Aajaariyang Sappasaayang Winaassandti
Sitti Bparabpachaa Imasming Pawandtu Mae
After this, say the following;
"I (say your name)" ask to be a son and devotee of the Boroma Kroo Pra Pirab, and that Pra Pirab will have Metta towards me and bestow me with blessings of Luck, Fortune, Riches and Power, in addition protecting me from Magical attacks and evil beings.
The Kata above is only for chanting the first time when you offer the 'Krueang Sangweuy' (Bucha offerings) – It is of extreme importance to do this the first time when you have the Deity in your house or temple. If you do this the first time, the benefits will be very great, for it is common knowledge that Pra Pirab is a very powerful Deity indeed. Once you have done this, then the frequency with which you make Bucha depends on your own strength of Faith and diligence. Remember always that Thursdays are the best day for making Bucha to Kroo Deities.
In every day Bucha you only need to chant the following
;Imang Puttang Ongk Pra Piraatang Khor Aehi Jong Maa
Imang Tammang Ongk Pra Piraatang Khor Aehi Jong Maa
Imang Sangkang Ongk Pra Piraatang Khor Aehi Jong Maa
Putto Sawasdee Mee Chai
Tammo Sawasdee Mee Chai Sangko
Sawasdee Mee Chai
(3 times)
Yaksa Sawarupa Chadaa Taraaya Bpinaag Hassadtaaya Sanaadtanaaya Tiwayaaya Taewaaya Tikampraaya Dtassamaiyakaaraaya Nama Sivaaya
When you chant to Pra Pirab, think of the Buddha, Dhamma, Sangha, Mother and Father, Brahma, Shiva and Vishnu, and finally, Pra Pirab Kroo Deity – and think of all your Kroo Ba Ajarn and their preceding Kroo. As you do this you should 'Adtithaan Jidt' (focus your mind and make a request/wish) and wish for the Kroo Deity to protect and guide you. If you wish for luck, riches or love or whatever, you should then also use this opportunity to ask for whatever other blessings you may need.
When you make merits, you should offer fruits of those merits to the Boroma Kroo Pra Pirab too, which will result in the Deity bestowing immense blessings on you. You must offer the fruits of your merits truly and with full heartedness, not just say words, if you can do this, the results will be sure and auspicious.
---