Taw Waes Suwan (Loi Ongk) Asura God Thai Buddhist Sacred Amulet – Nuea Samrit Chup Galai Tong Tae (Bronze with 22 Karat Gold Plating) 'Run Sae Yid Choke Lap Foo' 2552 BE Edition- Luang Por Foo 2552 BE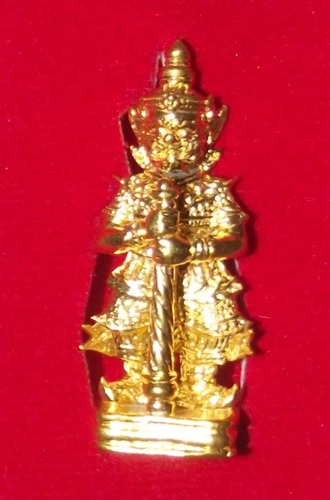 Released in the Internationally Acclaimed and Popular 'Sae Yid Choke Lap Foo 2552 BE' edition of Sacred Thai Buddhist Amulets from Luang Por Foo of Wat bang Samak. This Edition recieved National interest and Media Coverage, and was waited upon with Great expectancy.
Size; 3.5 Cm High x 1.5 Cm Wide
The amulet is made from a mix of Bronze Sacred Artifacts and Yantra Foils, smelted into the Chanuan Muan sarn. Sacred Powders are hidden within the interior of the statuette. This version in 'Nuea Galai Tong Tae', is covered in a Luxurious Coating of Pure Gold.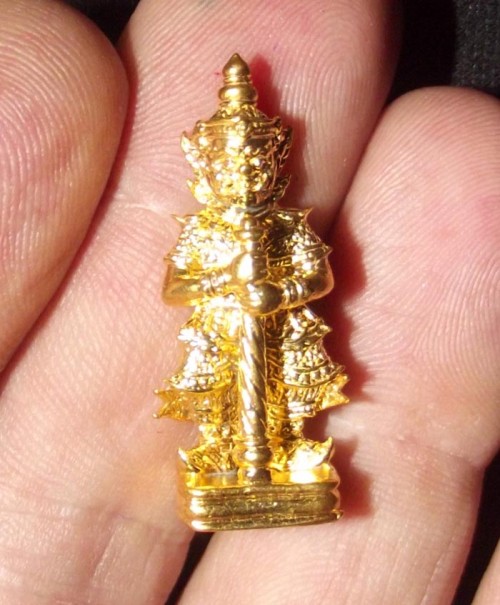 It was one of the Decades most Documented and Popular Editions, and all amulets in this Edition were officially cataloged and documented, making the a safe bet for collectors and connoisseurs as well as those who like to speculate with amulets that increase in value as time passes.
Luang Por Foo was the First Apprentice in Magic to Luang Por Ding, and is considered one of the Country's most Prominent Gaeji Ajarn Guru Monks. This editions main aim was to increase Wealth and remove Obstacles, and Protect from Dark Magic.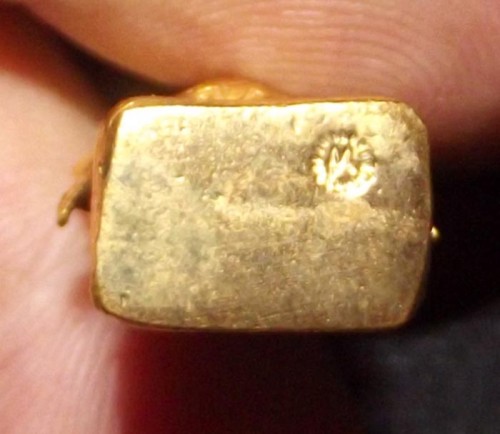 The Authenticity Code of Wat Bang Samak is embossed on the base of the amulet
The Edition included a large range of Hanuman Amulets in various sacred Metals, some Palad Khik Dtua Kroo, Sethee Navagote (Nine Faced Buddha of Wealth), and these Taw Waes Suwan Asura God Amulets. The Taw Waes Suwan amulet was made in varous different materials including Nuea Tong Daeng, Samrit, Tong Rakang, Galai Tong Tae, and Sam Kasat (Bronze, Silver and Gold metals). They were made in Pim lek (small) and Pim Yai (large) sizes.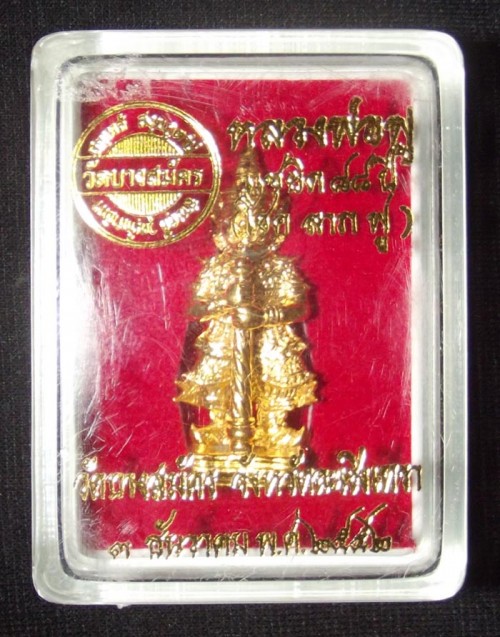 Comes in Original Temple Box – Can be Encased if Desired.
Kata Chants and the Story of Taw Waes Suwan