Pra Somdej Pim Yai Hlang Yant Grabork Khwai (Pid Tong) – Jao Kun Sri – Wat Ang Sila 2500 – 2504 BE – First Prize Winner in 2539 BE – Certificate included
This Rare Collector Piece won 1st prize in they Year 2539 BE Amulet Competition at Bang Prakong, Chachoen Sau. – 'Pra Somdej Pim Yai Hlang Yant Grabork Khwai' from Jao Kun Sri of Wat Ang Sila Temple comes with certificate of 1st Prize from that competition.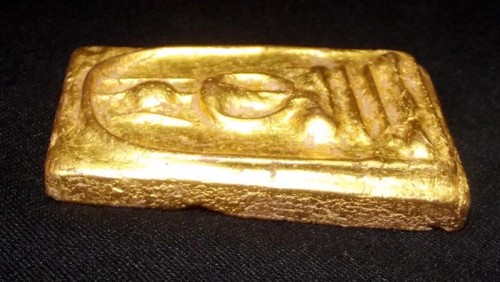 This very rare and classic amulet was made sometime around 2500 – 2504 BE. The rear face has the Yant Look Om Yantra, or otherwise called 'Yant Grabork Khwai', which means 'Yantra with two crossed tubes' embossed on it.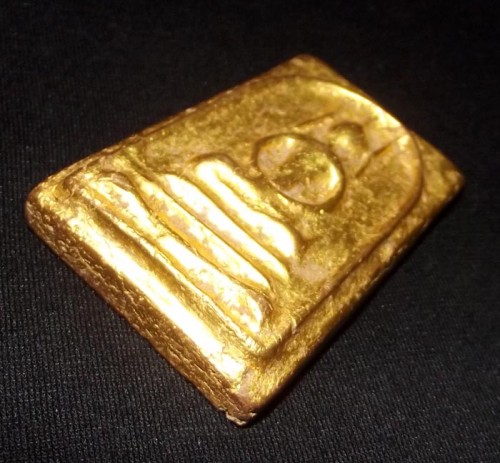 The amulet is made from very sacred ingredients, and contains sacred powders from the Great Luang Por Gaew (Famous Maker of the 'Pra Pid Ta Hlang Baeb' amulet). A Large size Somdej, hand pressed in the manner of the Era it was made in, over half a Century ago.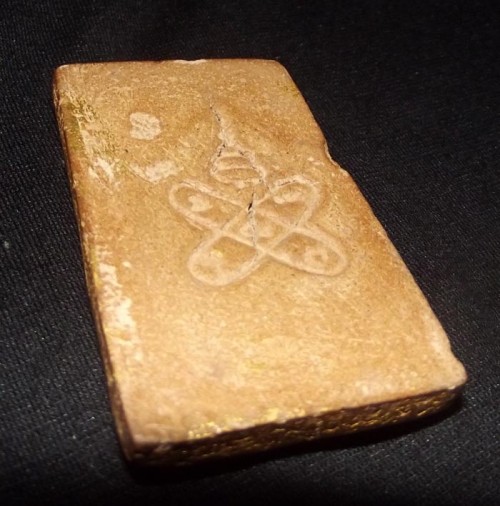 Comes with Original Certificate of Prizewinner, and box with 1st prize sticker.

Size; 5.5 Centimeters High x 3.5 Centimeters Wide (base)
An absolute Classic, a Prizewinner, and an Extremely Essential Rarity of the amulets of Wat Ang Sila, and perhaps Jao Kun Sri's Heritage for Classic Buddhist Amulet Devotees of Future Generations to Wonder At its Sacred and Historical Value, Miracle Power, and Immense Beauty.