Pra Chaiyawat Nimit Choke Bandan Sap Baramee 'Run Chana Marn 2555 BE' (Conquering Mara Edition) Historic Khao Or Event – Nuea Sadta Loha Ud Pong (7 Sacred Metals + Sacred Powder) #276 – Por Tan Kloi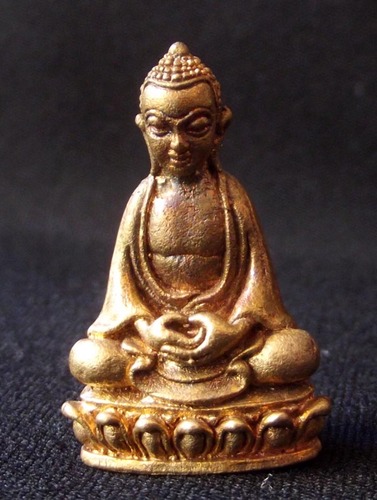 Pra Chaiyawat Nimit Choke Bandan Sap Baramee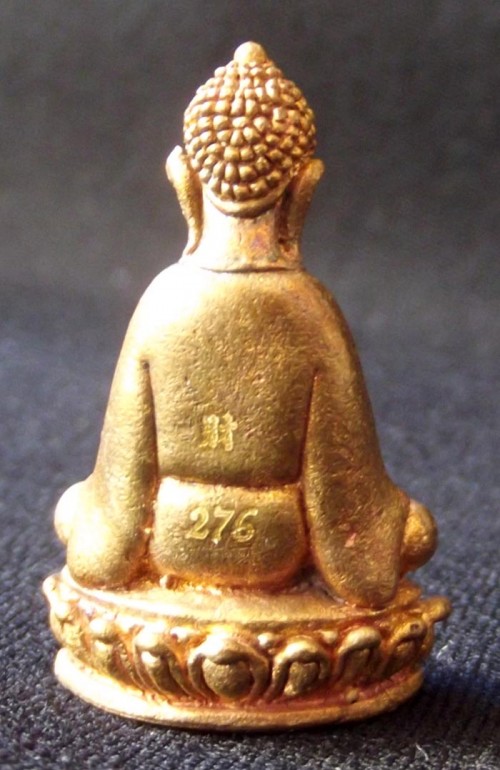 Limited Edition Code Number 276
Made from the finest collection of seven Sacred metals to produce an authentic classic amulet cast by ancient method, with a quality that is instantly visible when the surface sheen of the amulet is examined with an eye-glass. 1506 of the Pra Chayawat amulets were made.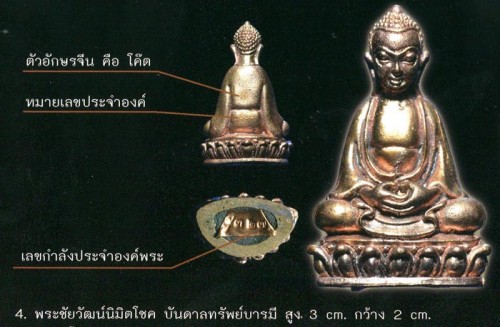 The statuette is 3 Cm high 2 Cm wide – made from Nuea Sadta Loha – 1506 amulets were made in all. A Chinese Code symbol, and a numbered series code are on the back face, A copper foil with stamped code is inserted into the sacred powders of the base.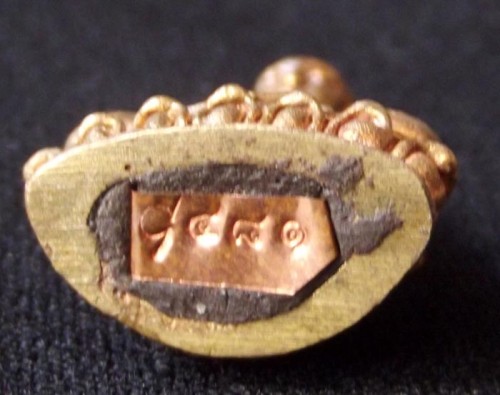 Read Documentation about the Making of this Edition – Run Chana Marn 2555 Por Tan Kloi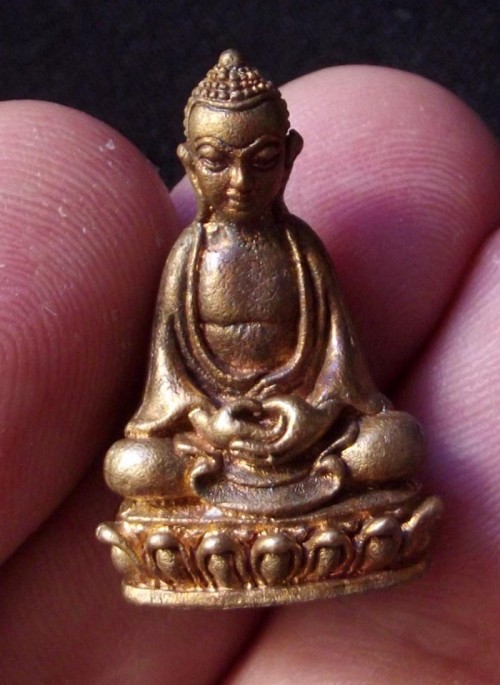 All Amulets in this Edition Received 2 separate Blessing and Empowerment Ceremonies (Puttapisek/Taewapisek), one in Ubon Rachatani, and one was held in the South with the Khao Or Masters in Pattalung.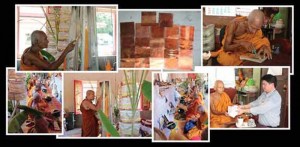 A number of the Older Surviving Masters of the Khao Or Lineage of Sorcerors assisted in empowering the amulets, which have been given the complete and exact creation and empowerment formula for amulets according to the requirements of the Ancient Wicha of the Khao or Cave Masters.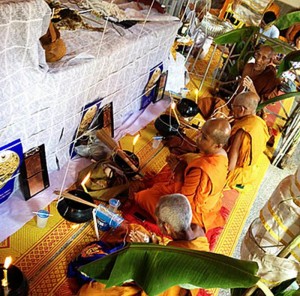 The Empowerment of all amulets in this edition go without saying that, being Southern type Khao Or Wicha amulets in Nature, the Khao Or Masters empowering them are simply the best choice.Conclusion; an important Edition of Reference Grade, with a Long Future of Passionate Collectorship. Comes with Original Box from the Temple of Wat Phu Khao Tong. Can be Encased if Desired.