See Pherng Metta Kaa Khaay (Popularity for Power Selling Lip Balm Potion) – Ajarn Tong Teng Samnak Taewaprahm 2553 BE
See Pherng Metta Kaa Khaay is already a famous balm potion since it was released in 2553 BE, and has proved its worth if one is to go by the numerous reports which have caused the popular name of this Enchantment Potion for Successful Business Sales and Popularity.
The Muan Sarn that was used for the making of this inconspicuous and typically Traditional looking See Pherng Balm has the Classic and Ever Powerful Wan 108 (One Hundred and Eight Types of Magical Herbs), including some Ultra Rare varieties which are known and highly sought after for their widely accepted power to arouse the interest of those in the vicinity, and to attract the Influx of Monetary Wealth and treasures, Windfalls and Lucky Winning Streaks.
Amongst the most powerful and well known of Prai Herbs included were; Wan Yae Hyae, Wan Gai Daeng, Kruea Thao Long, which were boiled in Metta Oils using 9 kinds of Magical Perfumed Woods, and Prai Oils, and then given the Necessary Sacred, and Extremely Ancient Magical Incantations of the Four Elements, using the Kasina Powers to Proactively Induce the Emanation of the Maha Sanaeh Effect within the Sacred Muan Sarn.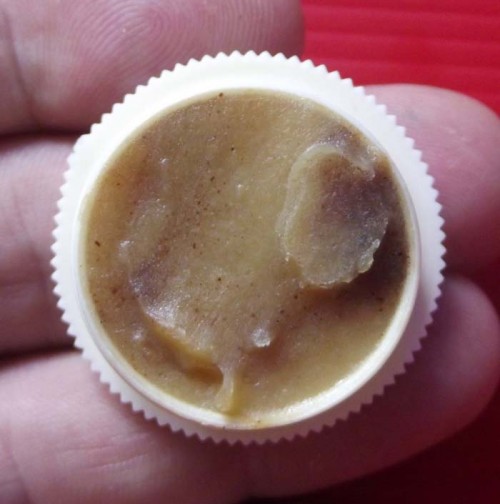 Many Users of this Potion are Convinced of it being Responsible for their Increase in Success and Wealth. More attention to detail as far as Magical power and Authenticity of Ancient Wicha have been given than to the Aesthetic Appearance or Presentation of the Potion or its Container. This can only serve in its Favor, when Real magic is what You are seeking.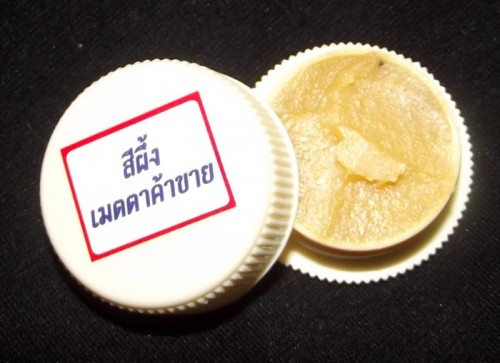 Use to smear a tiny amount on Your target, be it the person You wish to Charm, or the Wares You are planning to Sell.
Always Chant the Maha Namasakara (Namo Tassa) 3 Times before Chanting to other Amulets.
Kata See Pherng Metta Kaa Khaay
Na Laapo Na Laapaa Na Mahaa Laap Namaami Maa Aakajchaaya Aakajchaahi Bprasitti Laapaa Om Piang (Chant 3 – 9 Times, and smear on Your Wares, or around Your Mouth before using your Charming Powers).
Ajarn Tong Teng is Currently within the top Ten Lay Masters in Thailand, with International Followings and Branches. In Thailand he has two Samnak, one in Chaiyapum and one in Bangkok – he is currently enjoying Massive Success in South East Asia, with his Powerful Thai Maha Sanaeh Amulets and Powerful Prai Oils.