The Mae Nang Dork Mai, or ;Flower Fairy Deva' locket has a double takrut Hua Jai Maha Saneh, a phial of concentrated ultra rare 'nam man chamot sanaeh' (civet oil), and an amulet embedded in the rear face.
The Mae Nang Prai Deva is a nature spirit flower fairy image representing the Nang Prai Fairy Enchantres, who is inclined to enjoy the pleasures of seduction, particularly those of flirting, teasing and charming. The powers of attraction can be used both in the personal and professional areas in life. Hence, corporate spying is a cinch with this amulet.
The Nang Dork Mai Prai Deva is a powerful attraction magic spirit who dwells within the fertility aspect of all flowering vegetation. Its spirit is the magical force of attraction, which causes all fertility instincts – from the pollen to the bee – to be attracted. The hummingbird, butterfly, and even humans will be enchanted by the magic of a flower in bloom.
Her powers are invoked within the sacred Prai Maha Sanaeh Laluay powders, which are formed into an enchantment locket. The magic power of this amulet is further enhanced with a bottle of prai oil from the rare glandular secretions of a civet cat, which is inserted into the sacred prai powder base.

This amulet is recommended for all sexes, regardless if that person is either hetero or gay. The locket can be used for improvement of one's love affair(s). Yet the seductive character of the Flower Fairy Deva also works very well for success in business and commerce. Moreover, as a powerful attraction charm, wearing this amulet can lead to gaining access to higher levels of social and professional status.
Kata for all Ajarn Perm Prai Dam's maha sanaeh lockets
The special kata for this locket as given by A.C. Perm for correct activation of this amulet is available within the files tab of your account page here after successful purchase of the amulet. It is an MP3 file with correct pronunciation for chanting demonstrated by Ajarn Spencer Littlewood, with fast and slow versions. The kata is also written as a PDF-text file download to assist in pronouncing as you listen; simply go to your acount, log in and visit the downloads tab to get this kata tutorial.
Nang Prai, Phii Thai – Thai ghosts and devas
Kata and bucha method for Hun Payont, Mae Nang Prai, and Mae Takian deities
List of kata chants – Metta maha niyom/maha sanaeh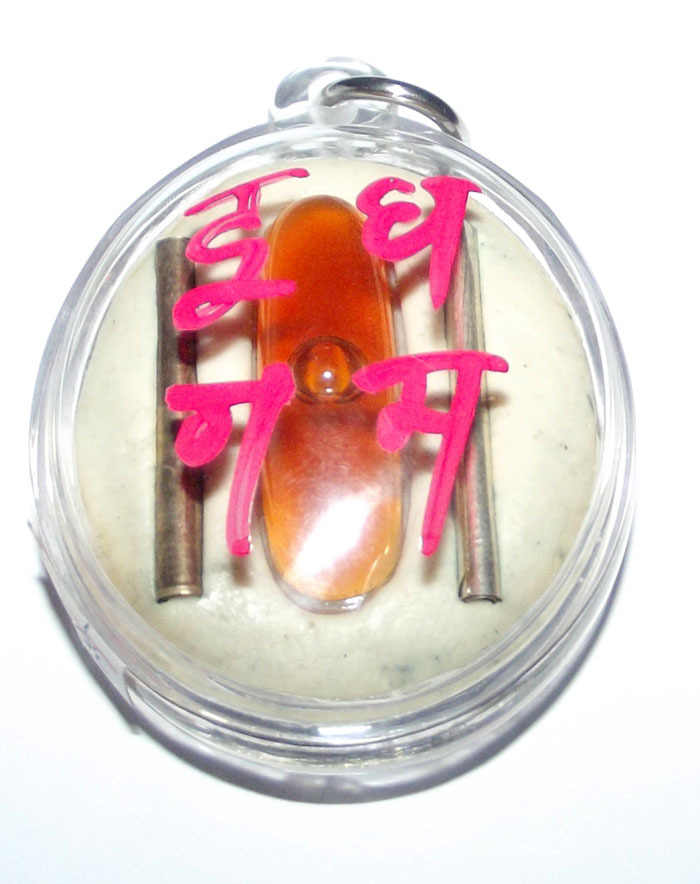 View this amulet in our store here: Mae Nang Prai Nang Dork Mai Locket ('Flower Fairy Deva') – Ongk Kroo Model – Ajarn Perm