Takrut Salika Lin Tong – 'Jao Sua Udom Sap' edition – Ajarn Tong Teng – Samnak Sak Yant Taewa Prahm – only 150 takrut made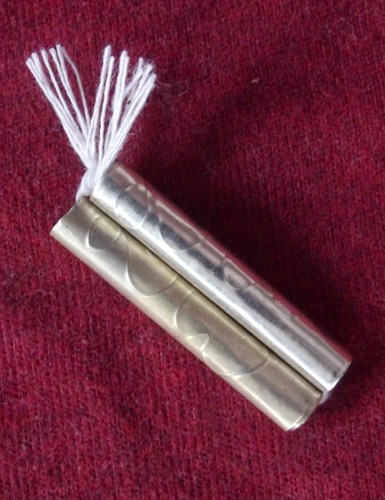 Small and easily concealable Takrut Salika Lin Tong spell for jerajaa (Convincing Speech), Metta (Mercy) and Maha Sanaeh (Attraction and Charm). Increase the positive effects of your speech to influence others to follow your suggestions, buy your wares, give you employment, or even to fall in love with you.
The Salika Celestial Golden Tongued Magpie is renowned for its ability to add magical polish to how your speech comes across to others, and induces Mercy and Attraction in the hearts of those who approach or whom you may desire to approach, causing them to be pulled towards you for some mysterious reason. This is an excellent tool for attracting customers or lovers, friends or even to improve your sales speeches or to win the hearts of your Boss, successfully pass Interviews.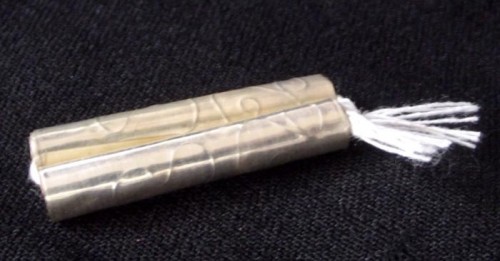 Size; 3 Cm Long x 1 Cm Wide
Kata Bucha
Chant the Maha Namasakara 3 Times before beginning Kata for Salika (Namo Tassa)
Kata Salika Lin Tong (Ajarn Tong Teng)
Nga Ya Na Ma (1 – 3 Times)
Kata Salika Bpon Yuea
Na Metta Mo Karunaa Put Bpraanii Taa Yin Dee Ya Enduu Ma Ker Dtua Guu A Ker Dtua Jao U Ker Kon Tang Hlaay – Hen Hnaa Guu rak Gyy Yuu Miwaen Waay Jidt-Dtang La Jidt-Dti Idthiiyo Bpuriso Maa-Ma-Maa-Maa
150 Takrut made in this edition
<
Especially Recommended for Ladies
Uses; Business, Speech, Flirting, Social Climbing, Gambling
Collection of Kata for Chanting to the Salika Celestial Magpie)