See Pheung Sariga Long Rang 'Run Sorng' (2nd edition) – Celestial Magpie Metta Balm with Takrut for Good Oratory Skills, Business and Social Success – Luang Phu Ta Analayo – Wat Pha Dong Kam Chee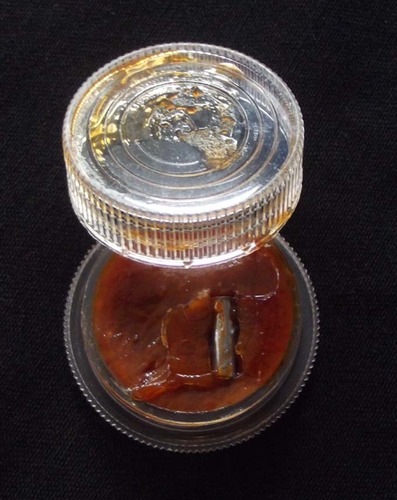 See Pheung Sariga – Metta Balm with Wicha Sariga Hlong Rang (Sariga landing in the wrong nest) to attract Customers, Charm Listeners, Invoke Mercy and Compassion in the Hearts of those You meet. 2nd Edition of Luang Phu Ta's famously Successful Metta Balm Attraction Potion.
The first series of See Pheung Sariga Hlong Rang from Luang Phu Ta was so good that it sold out almost immediately, and the price rose up to ten or fiteen times the original price, and was unable to obtain within a very short time. As a result to cater for the massive number of people still wanting Luang Phu's effective potion, Luang Phu Ta has shown Metta and agreed to release one more batch.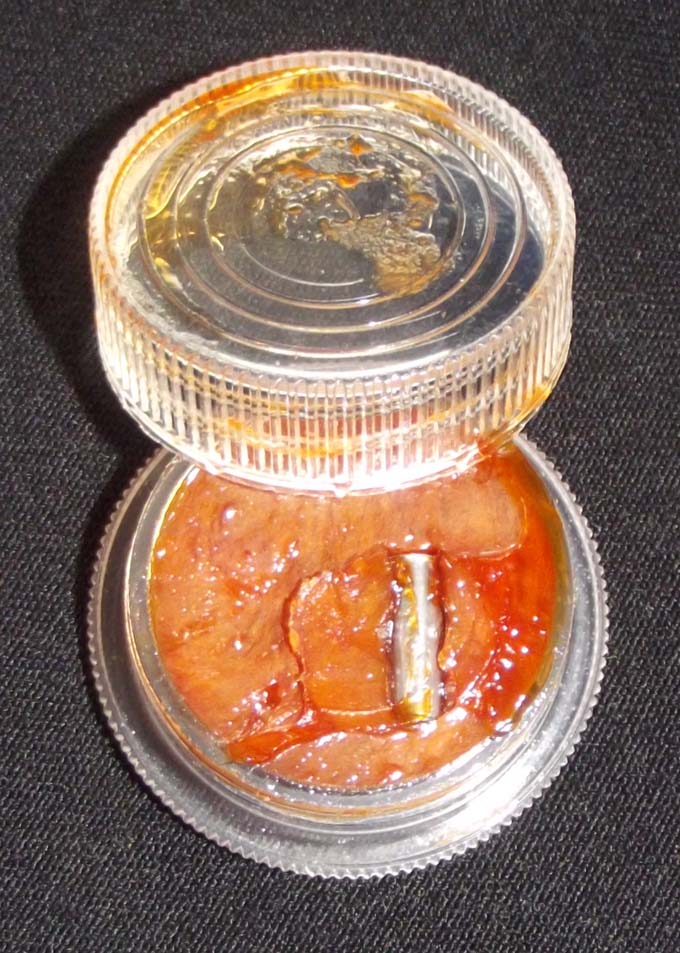 A Silver Takrut Sariga Spell is inserted into the Metta Balm, to empower it with Further strength to attract – with a Secret Heart Mantra within to Lure Admirers towards You.
It had not been expected that so many Foreign Devotees from Singapore, Malaysia and Indonesia would consume a large portion of the see pheung made in the first edition, which was one reason of the rapid disappearance of the 1st edition balm.Luang Phu Ta made this See Pheung with the Wicha Nok Sariga, and was able to use an extremely rare and powerful herbal spell for its making; Namely, he used some 'Wan Salika' (Sariga herb) taken from the beaks of one young male and one young female bird found in the deep forest. In addition, the male bird had Salika Kam (gold Sariga herb) and the female bird had Sariga Daeng (red sariga herb) in their beaks. This is such a difficult thing to encounter and get hold of, and is a very powerful combination of circumstances that create the causes for extremely potent Sorcery.
He boiled the pure beeswax disc with Yantra Spell inscriptions up with pure gold leaf and the Magical Sariga herbs, mixing in a large array of other herbs of the Maha Sanaeh variety, 'Nam Man Chang Pasom Khloeng' (Mating Elephant Oil), 'Nam Man Rak Sorn' a Rare Golden Wild Flower oil with strong Maha Sanaeh properties). He Boiled the See Pheung with Incantations in a 'Grata Bai Bua' (A Lotus shaped Magic Cauldron). Mai Khanun (Jackfruit wood) was used as the Kindling for the fire, and Mai Mayom (a tree believed to have Metta Mahaniyom power) was used as the firewood.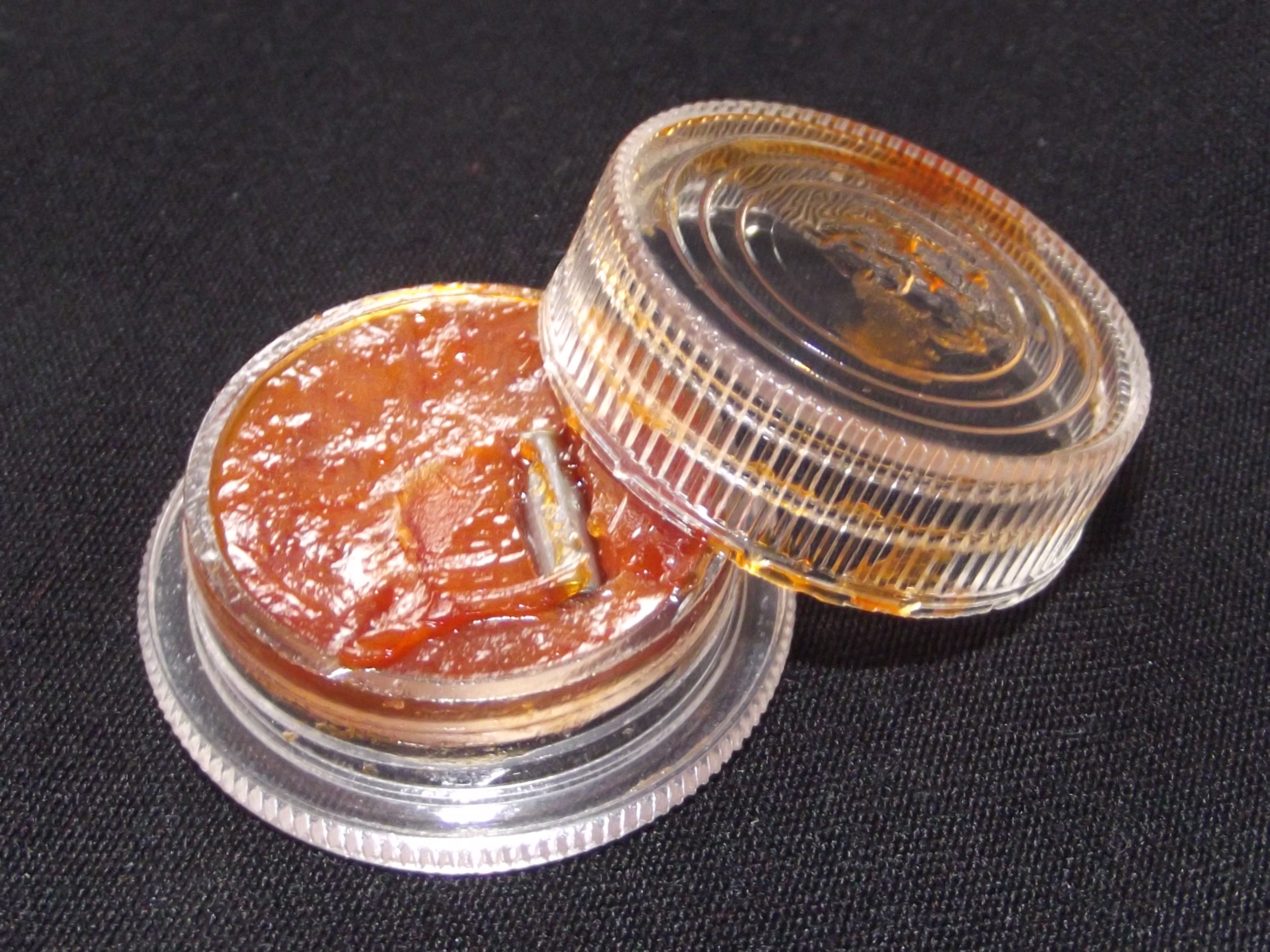 A Magic Paddle made from Takian Tree wood (Sacred Tree with Inhabiting Deva) wrapped with Rak Sorn flower branch was used to stir and perform the incantations. The Phase and count of the Moon was chosen to coincide with the number 8. The See Pheung was boiled on 8 different Nights during the eighth Lunar phase, and Incantations were performed on the final day with Taewa Pisek ceremony, Chanting until hundreds of Earthly Sariga (earthly magpies) flew around the temple, confirming the successful empowerment of the See Pheung. The See Pheung Sariga increases the Impression you make on others and increase their Metta towards you, your Customers should have more faith in You, and Your Employers both faith and Mercy. Household affection should Increase and make a Happy Home. It is not permitted to use the Influence of Convincing Speech to abuse or harm others, or break the 5 Buddhist Precepts.
Pure Metta Mahaniyom (Mercy Charm), Jerajaa (Oratory Skills, Suave Manner), Maha Sanaeh (Attraction Charm)
Smear a tiny dab of the potion on your eyebrows or forehead and rub it in, Men should circle their left finger clockwise, and Women should use the right hand and circle the finger anti-clockwise. Chant the Kata whilst applying the potion;
Na Mo Put Taa Ya Na Metta Mo Garunaa Put Bpraanii Taa Yin Dee Ya Aen Duu Sawaaha
Free mp3 Sound Tutorials for proper Pronunciation of this Kata are downloadable after you have purchased the amulet. Simply log in to your account with us and go to the files tab to download MP3 Tutorials (fast and slow versions) for this Kata.