See Pheung Nam Man Prai Kroo Yai (Master Guru Prai Oil Love and Riches Potion) – Dtalab Kroo (Master Version) – 'Jao Sua Udom Sap Edition' 2554 BE – Ajarn Tong Teng – Samnak Sak Yant Taewa Prahm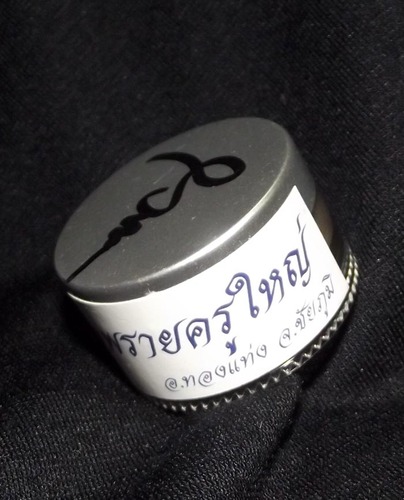 This See Pheung Nam Man Prai Kroo Yai is the cream of the crop of Ajarn Tong Teng's Famous and Powerful Prai Oils. Pure Maha Sanaeh Attraction Magic. The Ladies of the Night of Pattaya and Patpong have come to regard this Prai Oil and Ajarn Tong Teng's powerful if perhaps subtle looking Khun Phaen amulets as part of their Magical Armory in attracting and enchanting their guests and admirers. Countless tales of success with the Ladies of the Night have caused this Prai Oil to become Legendary with the Thai Ladies of Pattaya. The Charming Influence and Aphrodisiac Power of the Oil has provided a whole profession with a great tool for attracting admirers and lovers.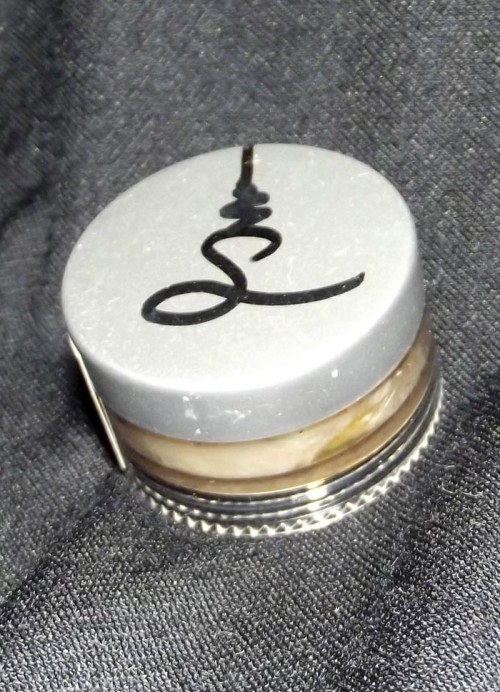 The powerful ingredients of this Prai Oil are of the finest and most powerful available, including; 'See Pheung Bpaag Phii (wax from the mouth stoppers of a corpse), 'Paya Wan Dork Tong' (rare golden flower magical forest plant which flowers only once a year with one golden flower, great charm and riches attractor), Dork Takrai (lemon grass flower), Wan Pasom Khloeng (a powerful Sexual Instigator), Wan Nang Pom Horm (perfumed lady hair flower), Wan Graseur (headless Prai Spirit herb – powerful Desire Invoker), Nam man Hoeng Prai (Prai Oil of a Hoeng Prai Deva Spirit), 'Nam Man Maha Nil Dam' (Black Sapphire Oil), Nam Man Maha Yant Pluk Saneh (Metta Oil with Maha Saneh Yantra Spell Invocation), 'Khee Thao Graduk Phii Dtaay Hoeng (ashes of a Hoeng Prai Spirit Ghost for Gambling and Business Luck, mixed with Wan Sanaeh Nang Lorm herb, a powerful plant with the effect of making the opposite sex flock around you), 'Wan Thao Hlong' (a rare magical Vine only found in the deepest forest, which causes the affected person to become disorientated and to fall in love easily), 'Wan Sanaeh Jantr (Moon Charm Flower), and a large number of different 'See Pheung' potions from many different Respected Ajarns from around the country.
Use the balm to smear a little bit on the person you are trying to charm.
It is not permitted tyo place the balm phial higher than the altar to your Buddhas or deities. It is forbidden to smear on the lips. It is forbidden to eat food anywhere in the vicinity of a funeral – if you are to eat at a Funeral or close to one, do NOT take this potion with you when you go.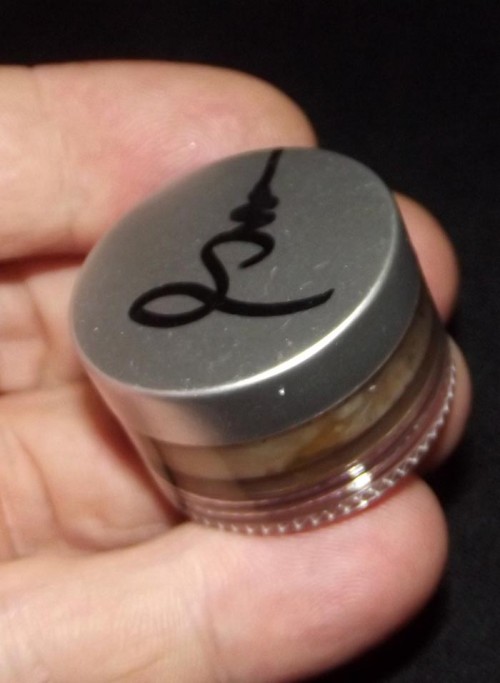 Kata Bucha See Pheuung Nam Man Prai Kroo Yai
Idt-Thiiyo Gantanaa Chaadto Aehi Wadtamaa Khadtamang – think of Por Phu Prahm Sutto and Por Phu Jao Saming Prai when chanting, and asking for your wishes to be granted.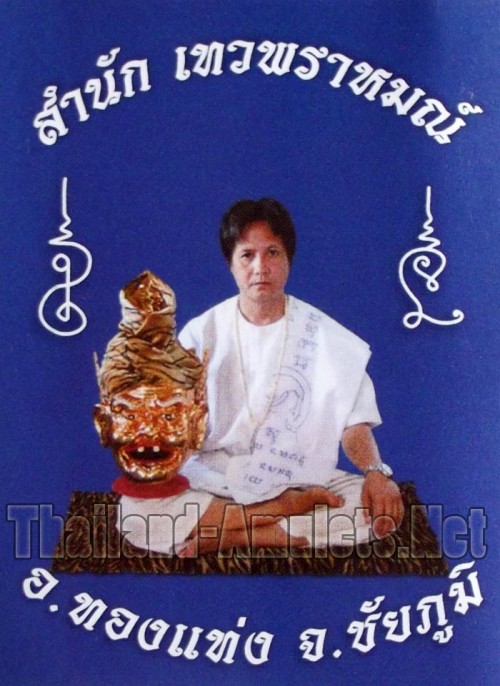 Ajarn Tong Taeng is an Accomplished Lay Master who due to his Adepthood has survived the Transition between the previous and present Generations of Laymasters and is still one of Thailands top ten contenders, holding position with his authentic Magic which has repeatedly proven itself with those who use his Magic Charms.