Bua Bang Bai Nuea Pong Prai Maha Sanaeh Luan – Ajarn Num Wat Bang Waek (+ Empowerment by Ajarn Prakong and Ajarn Tear)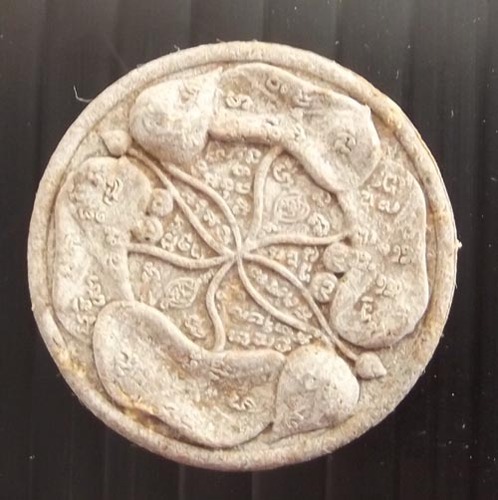 Limited Edition Bua Bang Bai Lotus Leaf Prai Deva amulet made from purest Prai Powders, made and empowered by three Great Masters of Maha Sanaeh – Ajarn Num, Ajarn Prakong and Ajarn Tear.The Wicha for making and invokng Bua Bang Bai is a Master Wicha of great rarity, which is the Wicha of Luang Por Sawai's Lineage. The Wicha is a Wicha use by Ajarn Pleng Bun Yern (Famous Laymaster of the previous Generation), and which Ajarn Pleng always said to have been one of the most effective Maha Sanaeh charms. This is the kind of Sacred Powder amulet that has not only power from the Meditative Blessings of the Masters, but also possesses Sacred Magical Powders which have a powerful effect in themself on the Pheromones. Extremely rich Muan Sarn was used for the Prai Powders of this amulet, making its preparation rather costly.
It works as a Maha Sanaeh attraction charm from both the same sex and the opposite sex. The Wicha would perhaps have been lost if it had not been passed down to Ajarn Num of Wat Bang Waek, who recieved the Wicha from Luang Por Sawai. Those devotees who have always stood by and made Bucha to the Bua Bang Bai, will already know that it is used eqaully well as a Chay Rak Hying/Hying Rak Chay (Man-Woman or Woman-Man), Chay Rak Chay (Man – Man) or Hying Rak Hying (Woman-Woman) amulet.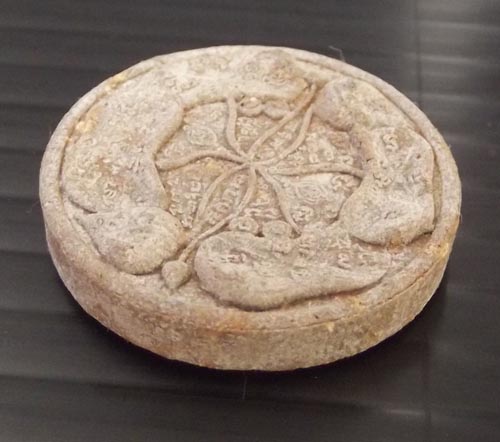 The amulets recieved additional empowerments from the Great Ajarn Prakong Run Jaroen, the famous maker of the Takrut Sanaeh Mon Raman, and also recived empowerments and incantations from Luang Por Tear of the Ajarn Forn Lineage (if you don't know these masters, let us simply say Amazing!).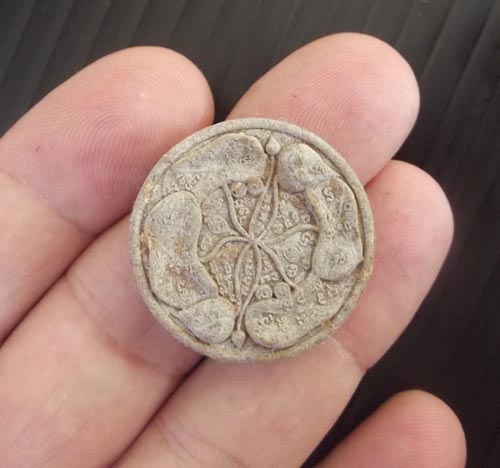 The blessings of these three Masters combined with the very pure and strong Prai Powders, which are visibly rich in Prai Powders and Oils, even to the untrained eye, result in an extremely powerful Maha Sanaeh attraction charm of the Wicha Bua Bang Bai, to put an end to loneliness and lack of popularity, and improve Business and Lucky Fortunes.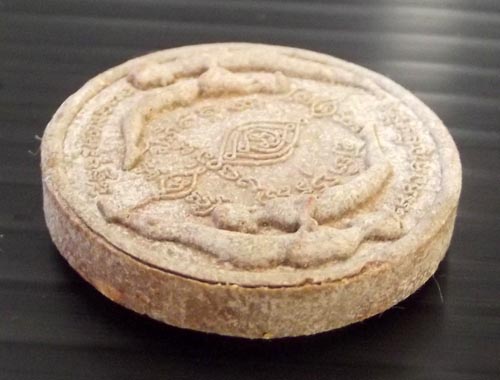 Kata Bua Bang Bai
Intajidt Dtangmaani (Chant 9 Times)
If using for increasing Business Sales, place the Bua Bang Bai in a glass of pure water. The put some of the water on the palm of your hand, and use the rest of the water to spray on your wares.
If using as a Maha Sanaeh Charm, write the name of the person to be Carmed on a 'Bai Rak' leaf (Lotus petal also can use), and then stroke it against the surface of the Bua Bang Bai amulet. The person will be easily charmed and pleased.