Takrut Koo Chiwit Koo Baramee – Luang Por Jaran Sukhesino – Wat Nam Kueang – only 499 made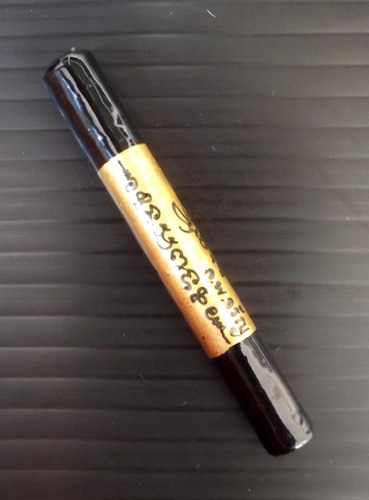 Luang Por Jaran Sukhesino of Wat nam Kueang was an Arya Sangha who recieved great reverence from the people of his Province.
Luang Por who recently passed away,has studied and practiced Khmer Sorcery and Buddha Magic for many many Decades. He was one of the Prime Disciples Apprenticed to Luang Por Derm of Wat Nong Po. He is a Master of many Wicha including his Famous 'Takrut Wan Hmaa Nao', 'Riang Khaw Roi Tang',, and his ultra successful and Famously Powerful 'Jorakhae Akom' (Sorcerous Crocodile).

The Yant Putsoorn is inscribed upon the gold leaf of the Takrut, which says 'Na Mo Puttaaya' for the 5 Dhyani Buddhas – Metta, Klaew Klaad, Kong Grapan, Maha sanaeh – all in one.
He was born in the summer of 2462 BE and lived to the age of 92. He passed away in 2555 BE and was given Funeral Ceremony on the 18th February at 16:00 hours. He was famous for having performed the Puttapisek empowerment of the Luang Por Ngern Wat Bang Klan 2515 BE edition amulet, and is the oldest, and last of all the Monks who performed this Puttapisek Ceremony to have passed away.
The Kata 'Na Ma Pa Ta' invokes the turning of the four elemental powers within the Takrut
Kata Bucha Takrut
A Sang Wi Su Lo Bu Sa Pu Pa Aehi Gandtang Putto Puttang Arahang Putto