Pra Somdej Pim Kanaen – Nuea Pong Puttakun – Luang Por Pae – Wat Pikul Tong – Stainless Steel Casing Included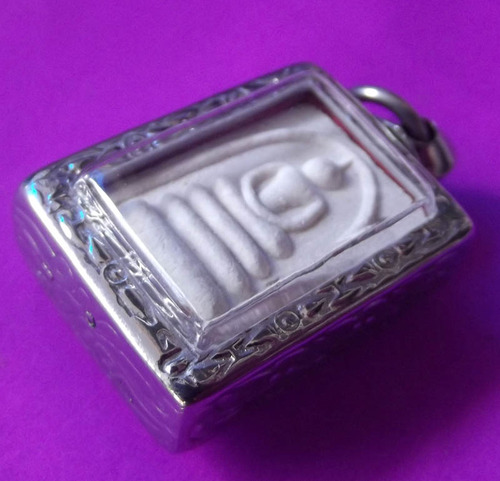 Pra Somdej Luang Por Pae Wat Pikul Tong amulets are of the Niyom Classification (preferred by the reference class collector circles), Making this amulet Reference Class amulet.
This particular example is a small size 'Pim Kanaen' Niyom amulet, and is recommendable and apt for Ladies or Children to wear, due to its petite size, and delicate design features.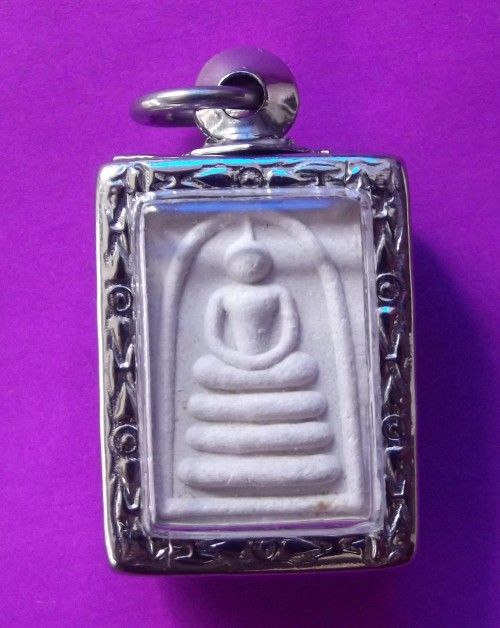 The soft white velvety surface texture of the Pong Puttakun sacred powder mixture gives the amulet a wonderful sheen which would look best perhaps encased in gold casing.
This is a Historical Classic amulet which can easily if perhaps arguably be included in the Benjapakee class of amulets under the Pra Somdej Category. This is because the Pra Somdej Category of Benjapakee Classics normally includes any top Classic which is widely accepted and has the correct Pedigree.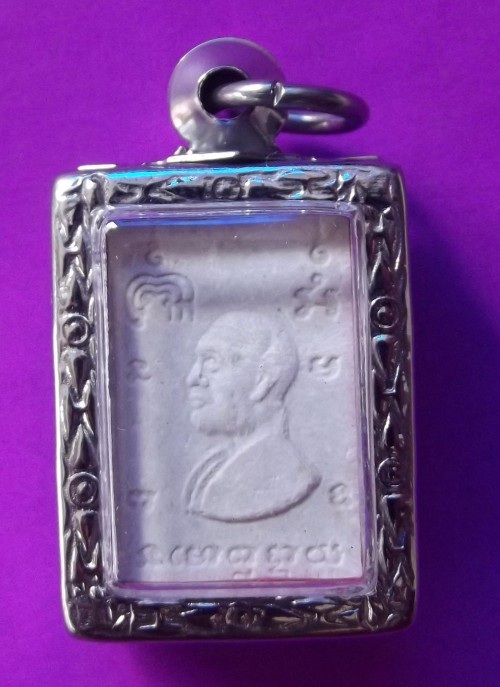 Pra Somdej Luang Por Pae are definitely amulets of High Pedigree. The stories of miracles and fortunate lifechanging experiences which have happened to Devotees of his amulets, that news of their magic power has travelled to many other countries where his amulets are revered highly, including Taiwan, Singapore, China and Malaysia. One more thing which makes Luang Por Pae amulets not only popular and rare, is the fact that Luang Por never made large numbers of amulets. He would not issue amulets very often, and would only ever make them in small numbers. The Muan Sarn ingredients used were always of the finest and most sacred ingredients possible to acquire, and the Puttapisek empowerment ceremonies were always attended by Great Master Guru Monks of high repute.
In a phrase; An all time classic, from a Great Guru Master whose attainments are undoubted, and whose amulets have seen many a story of life saving miracles or lucky windfalls circulating.
Recommended Ladies amulet! Price includes stainless steel casing with engraved pattern casing.
For praying to Buddhist Amulets such as this, you can use the Kata Aaratanaa Pra Krueang