Takrut Montra Paya Leung Maha Sanaeh – Nuea Ngern Hor Dtakua – Silver Foil with lead Binding Riches Takrut 'Wicha Wat Bang Nom Kho' – Luang Phu Chalerm – Wat Bun Nak Pracha San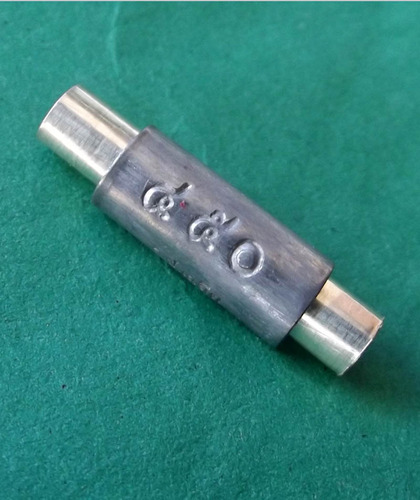 This Takrut has recieved a very rarely Mastered or Shared Wicha Paya Leung, which is relatively Unknown in the present Era, due to the fact that few Masters actually know how to perform the Empowerments and Inscriptions necessary, along with the Secret Empowerment Methods. The Paya Leung is a Wicha releated to Ancient Shiva Lingam Worship and posesses the Libido and Energy to attract and invoke desire in the hearts of the opposite sex, and more so, is empowered with one of the most powerful Wicha for Riches using the famous Kata of Luang Por Parn (Wat Bang Nom Kho, Ayuttaya), which was passed down to his Looksit Luang Por Ruesi Ling Dam, who then increased its power by adding some further Incantations. Luang Por Chalerm possesses the Wicha to allow this Riches attraction power to be invoked within the Takrut. Looksit of Wat bang Nom Kho, LP Ruesi Ling Dam, or Lp Parn are well recommended with this Takrut, for it is empowered for precisely those who know of and wish to use the Riches Kata of Luang Por Parn.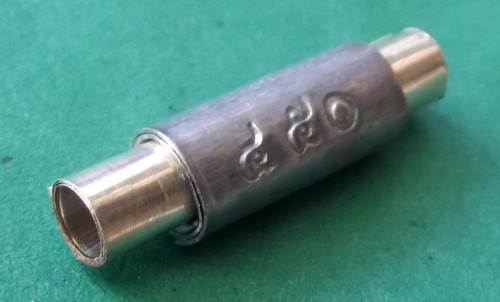 Size; 2.5 Cm Long
The Takrut is empowered with Metta Mahaniyom and Maha sanaeh Power and uses the Kata Ngern larn (Millionaire Kata) of Luang Por Parn (Wat Bang Nom Koh) Fame as its Prayer and Bringer of blessings.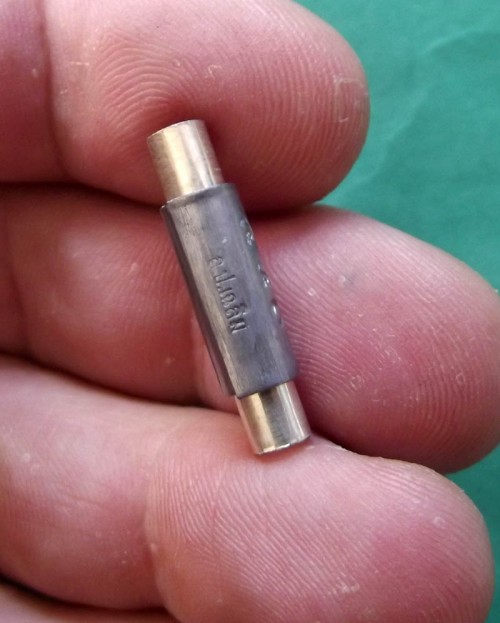 Kata Bucha Takrut Montra Paya Leung (Kata Ngern Larn LP Parn)
(Chant Maha Namasakara 3 Times first and think of the Buddha, Dhamma, Sangha guru and Parents) – How to Chant Namo Tassa and the triple refuge
Then Chant;
Naasangsimo Prohmaa Ja Mahaa Taewaa Sappae yagkhaa Bparaa Yandti
Prohmaa Ja Mahaa Taewaa Apilaapaa Pawandtumae Mahaa Bpunyo Mahaa Laapo PawandtumaeMidtae Paahuhadti Putta Ma A U
Na Mo Put Taa Ya Wiratayo Wirakonaayang Wirahingsaa Wirataasii Wirataasaa Wira Idthiyo Puttassa Maanii Maama Puttassa Swaahome Sambpadtijchaami Peng Peng Paa Paa Haa Haa Leu Ler
You must Chant the full Kata 9 Times
The Takrut is Empowered to respond to your Prayers by Bringing Great Wealth and Prosperity
How to Chant Namo Tassa and the triple refuge
Can be used to Immerse in Holy or Prayer water to Chant and then give the Water to drink to a Lover, or spray the water on your wares to sell, or even wash your face with it to attract popularity selling on the shop floor, in the office, or wherever. And in case you were wondering… Yes, if making prayer spell water and washing your face works in the same room with Visual Contact, then it also can be assumed that it works over the telephone, for a Business deal for example.
Can Be encased in either Transparent Waterproof sealed, or Steel Capped transparent Tubular Casing if Desired.