Nam Man Prai Noo Kin Nom Maew, and Nam Man Maha Wan Solos – Famous miraculous reunifying oil from the great lay Master, Ajarn Chum Chai Kiree, Historical monster and co-founder of the current linage of of the Southern Academy of Buddhist Sorcery.
This amazing oil has been made famous since the day it was released so many decades ago and has been the source of legend and that which the two Devotee has fervently sought after for over half a decade.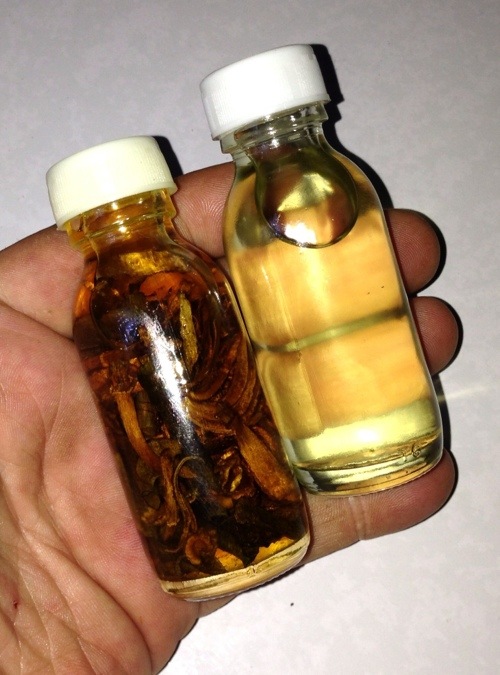 It gained great fame for its ability to bring couples families friends and even business partners back into harmony with each other. Many Famous cases were told about those who had reached misunderstanding and could find no way to reach an understanding again .
Above; 'Khuad Kroo' version of Ajarn Chum Chai Kiree's Famous Miracle Metta Oil, with the Wicha of the Mouse drinking milk from the cats teat
This is a pure Metta Mahaniyom Magical potion made back in the year 2511BE that is to say Buddhist era, by Ajarn Chum Chai Kiree, and used in a Historical Ceremony which featured some amazing displays of Miraculous Kong Grapan and Klaew Klaad magical forces, that has remained one of the most famous blessing ceremonies in the History of Thai Amulet making and 'Saiyasart' (Thai Occultism).
The list ranges to from quarrelsome lovers to quarrelsome hotness this auto has been said to have sold many seemingly unsolvable situation.