See Pheung Sariga Pasom Wan Dork Tong (Large Size Metta Balm) – 'Wai Kroo 2555 BE' Edition – Luang Por Chor – Wat Hnong Saeng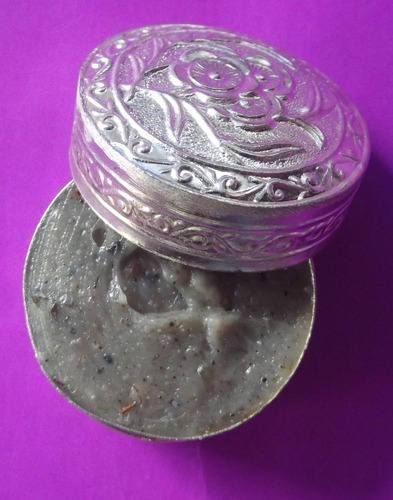 See Pheung Sariga Maha Sanaeh Metta Balm Potion with Rare Paya Wan Dork Tong, Wan Sariga, and a large array of rare magical herbal ingredients. Use to Bucha, and carry it with you as an Attraction Charm. Or smear it on your forehead or under your chin for Metta Maha Sanaeh Spell.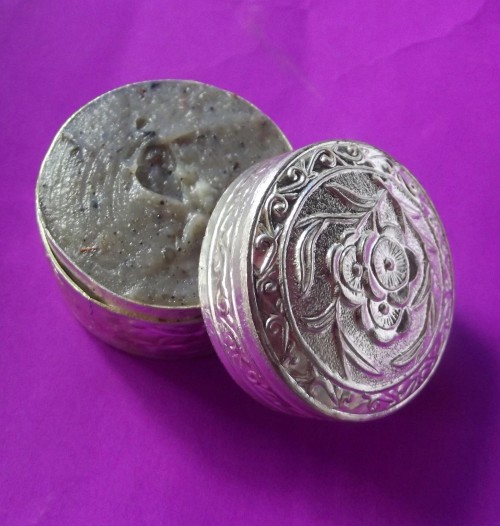 This Metta Maha Sanaeh Sariga Balm was released in the Wai Kroo 2555 Edition of Amulets by Luang Por Chor in a Major Blessing Ceremony at Wat Nong Saeng. A large series of other amulets and charms were also released in this Wai Kroo '55 Edition; Jing Jok Koo Maha Sanaeh (Hand Carved Gecko Charms immersed in Metta Oil), Pae Maha Lap (hand carved lucky goat), Dork Mandarapa (carved wooden love flower – also made in sacred metals), Khun Phaen Klueab Hlang Sariga (Khun Phaen ceramic glaze powder amulet with hand painted Sariga Birds – 3 types were made in the series)….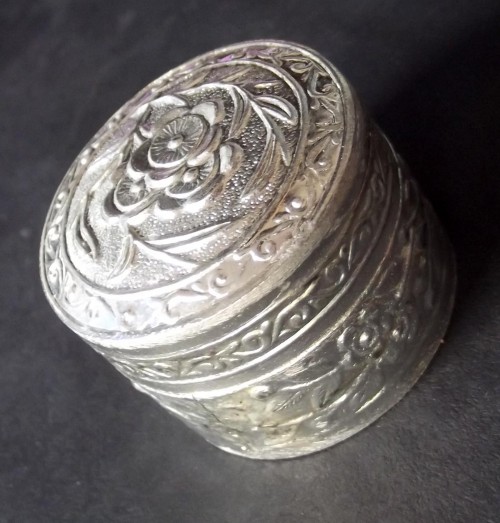 Sariga Koo Chiwit (powder amulets with hand painted Sariga Birds – released in three versions, two with Ganesh on the back and one with LP Chor Image on back face), Taep Paya Nak Giaw Hlang Pikanes (powder amulet special edition with 2 entwined Nagas, and Ganesha image on rear face). Takrut Taep Sariga (Sariga Takrut), See Pheung Sariga Lin Tong (golden tongue Sariga Bird Balm Potion).
Pra Pid Ta Ngern Larn (sacred powder black lacquered Pid Ta amulet), Pra Rahu Gala Ta Diaw Liam nam Man (Rahu carved one eyed coconut amulet immersed in Metta Oil), Palad Choo Chok (Jujaka Lucky beggar /Palad Khik in sacred metals).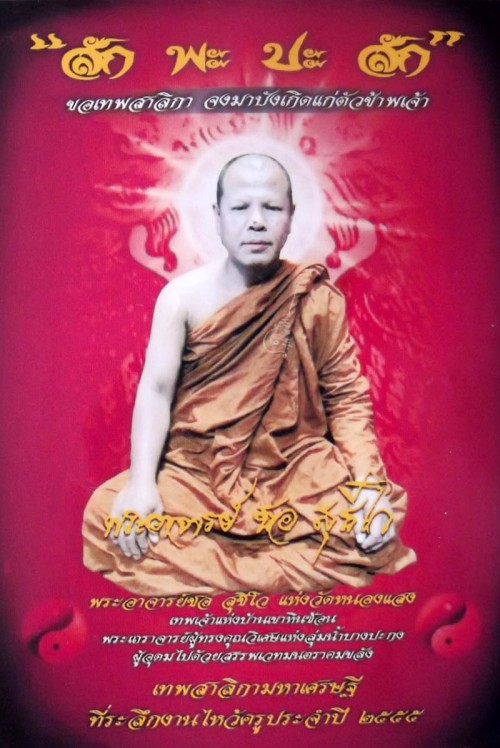 Kata See Pheung (Wicha Luang Por Ruesi Ling Dam)
For Business Talks and Sales
Naa Sang Si Mo Bpaa Su U Chaa
นาสังสิโม ปาสุอุชา
For Meeting people older use the Thumb
For Meeting People the Same Age, use the Fore Finger
For Meeting People who are Younger, use the Middle Finger
Chant the Kata whilst rubbing the Balm onto your forehead – think first of the Buddha, Dhamma, Sangha (all the Virtuous Beings), Devas and Guru Ajarns, Parents;
Puttang Saek Jidt, Tammang Saek Jai Pisuang Hlong Hlai Sangkang Yaa Klaay Rak Mi
พุทธังแทรกจิต ธรรมมังแทรกใจ พิศวงหลงใหล สังฆังอย่าคลายรักมิ
The Container has Sacred Khom Agkhara Inscription on the base and a stamped emblem of authenticity.
Kata Bucha Sariga Koo Maha Sanaeh (Twin Sariga Love Birds)
Aehi Saarigaa Wandtaanang Maedtamputtasae Sinaeharadthang Saarigaa Laapo Pawandtumae Aehi Hying Chaay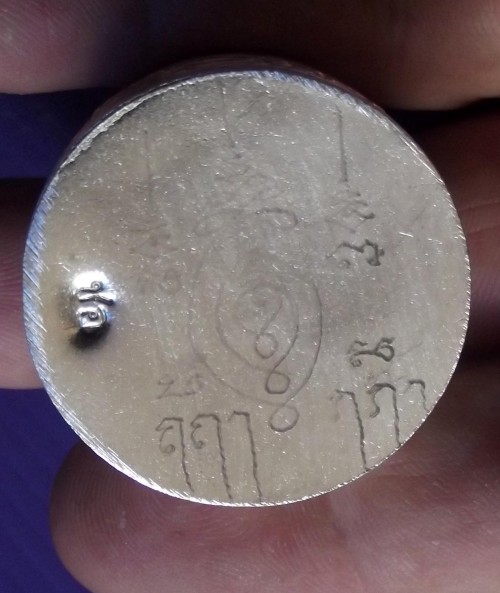 Various Kata Chants for Nok Sariga