Nok Sariga Koo – Nuea Mai Payung Daeng Gae Liam Nam Man Sariga – Himapant Golden Tongue Celestial Magpie – Hand Carved Magical Wood in Sariga Charm Oil – Ajarn Suntorn Phueak Tiang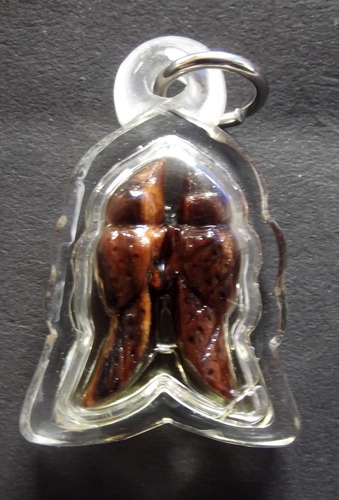 These days it is not so often that we see hand carved Sacred Wood, Bone, Horn or Ivory Amulets. Few Modern Masters are allowed to or recieve permission to make such items, unless they are lucky enough to recieve these materials from a recognized source as a Donation. Ajarn Suntorn is amongst these Masters, and has been able to produce these rare and finely designed hand carved wooden sariga Birds from the Ultra rare and Magical Holy Red Payung Tree Wood. Sacred Woods however are one of the most powerful options available which maintain the Ancient Wicha, which demand the use of the proper Sacred Materials for the construction of Magical Effigies and Spirit Amulets, Animist Charms and the like.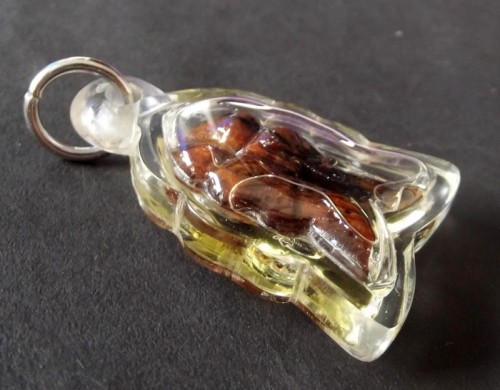 This Twin Sariga is made from one of the rarest Sacred Woods with Maha Sanaeh Attraction Power, which was found and asked in Ritual ceremony for permission to use as material for Magical Amulets to help reduce Sufferiing of Living Human Beings by increasing their Wealth and Happiness.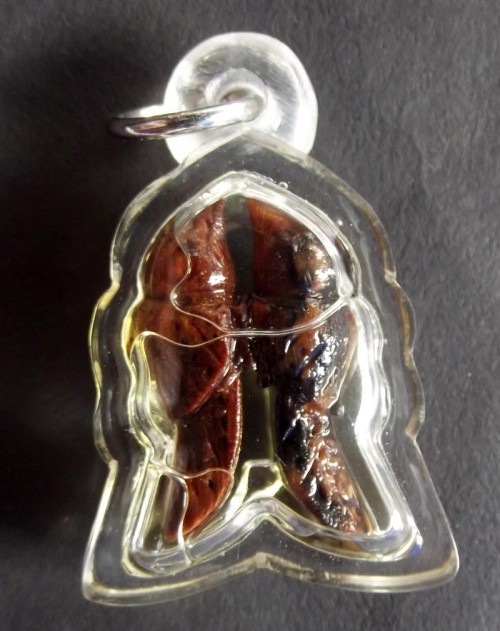 The Nok Sariga (or, 'Salika') is a Golden Tongued Heavenly Bird related to the Magpie, which is attributed with immense Metta Mahaniyom and Maha Sanaeh qualities, and is along with the Hongsa, one of the Best Devas to seek assistance in 'Jerajaa' magic. Jerajaa means 'Discussion'. The Golden Tongued Sariga bird enchants and charms the listeners of he who possesses the Wicha, bringing a hypnotic and charming effect, to influence and convince, making people see things your way.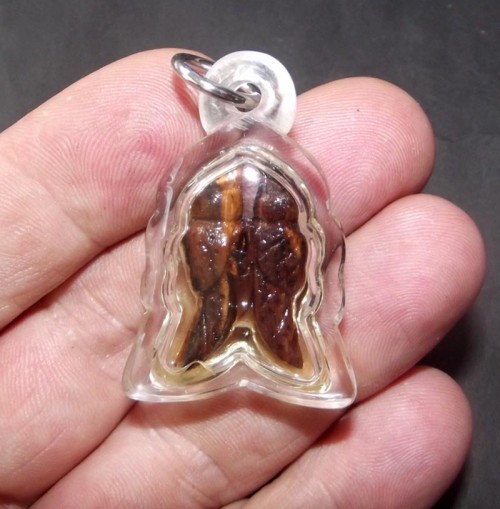 If we use the Sariga Charm for increased Influence and Credibility, and Speak Kindly, Gently and Truthfully with good intentions when we use it, the power of the Sariga will be Immense.When used according to the 5 Buddhist precepts, this Wicha embedded within the hand carved Sariga, which has recieved the Invocation of the Sariga Celestial magpire deva, and is carved from Sacred tree Wood with Deva Spirit within has the Amazing Power of the Golden Tongued Celestial Magpie, to attract Friendly Admirers and to pick up and collect Great Treasures that pass by in the Line of Fate.
Various Kata Chants for Nok Sariga
Ajarn Suntorn Perormed Multiple Incantations before Final Invocation. The Sariga Birds were immersed in the Sariga Oil and left to charge for a long period of Time before final Empowerments were given. Ajarn Suntorn is one of the Present Eras great Lay Masters whose limited editions of small numbers of true authentically empowered individual Thai Occult Amulets are the Prized Possession of Thousands of Happy devotees around the World. Ajarn Suntorns Powers and Fame has travelled to reach devotees around the Planet. His amulets are always in demand due to the small numbers made. Their collectibilityfactor is Immense.
This amulet is perfect choice as a Love Charm, or for Business Talks and Discussions, Court cases, defense issues, tactical talks, social climbing. Especially Recommended for Ladies.