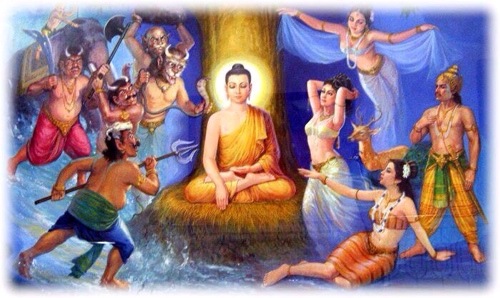 Chanting 'Na Mo Tassa'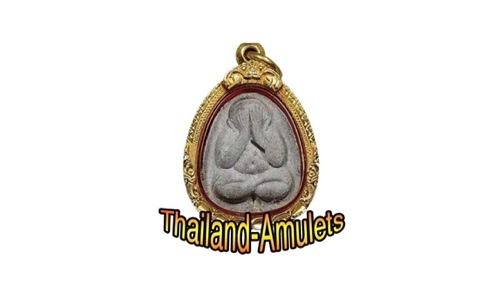 Before chanting to any amulets, you should always chant 'Maha Namasakarn' (Namo Dtassa) three times, and/or the Kata to ask for refuge (Kata Dtrai Saranakom) the Triple Gem first;
In addition, there is also a Special Kata for Thai amulets (all amulets) which can and perhaps should be used as the general empowerment and reception of Buddhist blessings. The phonetic pronunciation for chanting Na Mo Dtassa properly before beginning to chant your specialized Kata to your amulets is written below, as well as a video clip with the correct chanting for the Kata for you to listen to. In addition the triple refuge Kata is also included, which is actually a prerequisite for all Buddhists to chant before beginning any kind of meaningful ceremonies.
Na Mo Dtassa Pakawadto Arahadto Sammaa Samputtassa
(Thai phonetic pronunciation is sightly different from Sri Lankan Pali)
Kata Dtrai Saranakom (refuge in the Triple Gem)
Puttang Saranang Kajchaami
Tammang Saranang Kajchaami
Sangkang Saranang Kajchaami
Tudtiyambpi Puttang Saranang Kajchaami
Tudtiyambpi Tammang Saranang Kajchaami
Tudtiyambi Sangkang Saranang Kajchaami
Dtadtiyambi Puttang Saranang Kajchaami
Dtadtiyambi Tammang Saranang Kajchaami
Dtadtiyambi Sangkang Saranang Kajchaami
Meaning of Namo Dtassa
Namo = homage
Tassa= to him(Buddha)
Bhagavato= worthy one
Arahato= without any defilements
Sammaa Sambuddhassa= The fully self enlightened
Abstract interpretation; "Homage to him the worthy one the one without any defilements the fully self enlightened"